On 17th November, Singapore's Pavilion Energy, US-based Chevron and the world's largest LNG producer QatarEnergy, jointly announced that they have published a Statement of Greenhouse Gas Emissions (or 'SGE') Methodology for the wellhead-to-tank section for each delivered LNG cargo. The methodology is the result of an LNG supply tender launched by Pavilion Energy in April 2020, the first tender ever to require sellers to co-develop a GHG methodology for the fuel. Since then, Pavilion Energy, who is responsible for a third of Singapore's natural gas demand, inked major supply agreements with QatarEnergy and Chevron.
With carbon offsets in the LNG industry becoming a key topic, the company decided to take on a leading role in tackling transparency of greenhouse gas (GHG) emissions data, in support of a more sustainable use of LNG as the cleanest fossil fuel. HC Insider speaks to Rogier Beaumont, Head of Global Portfolio Management & Origination and Environmental Solutions, Pavilion Energy's lead on the methodology project.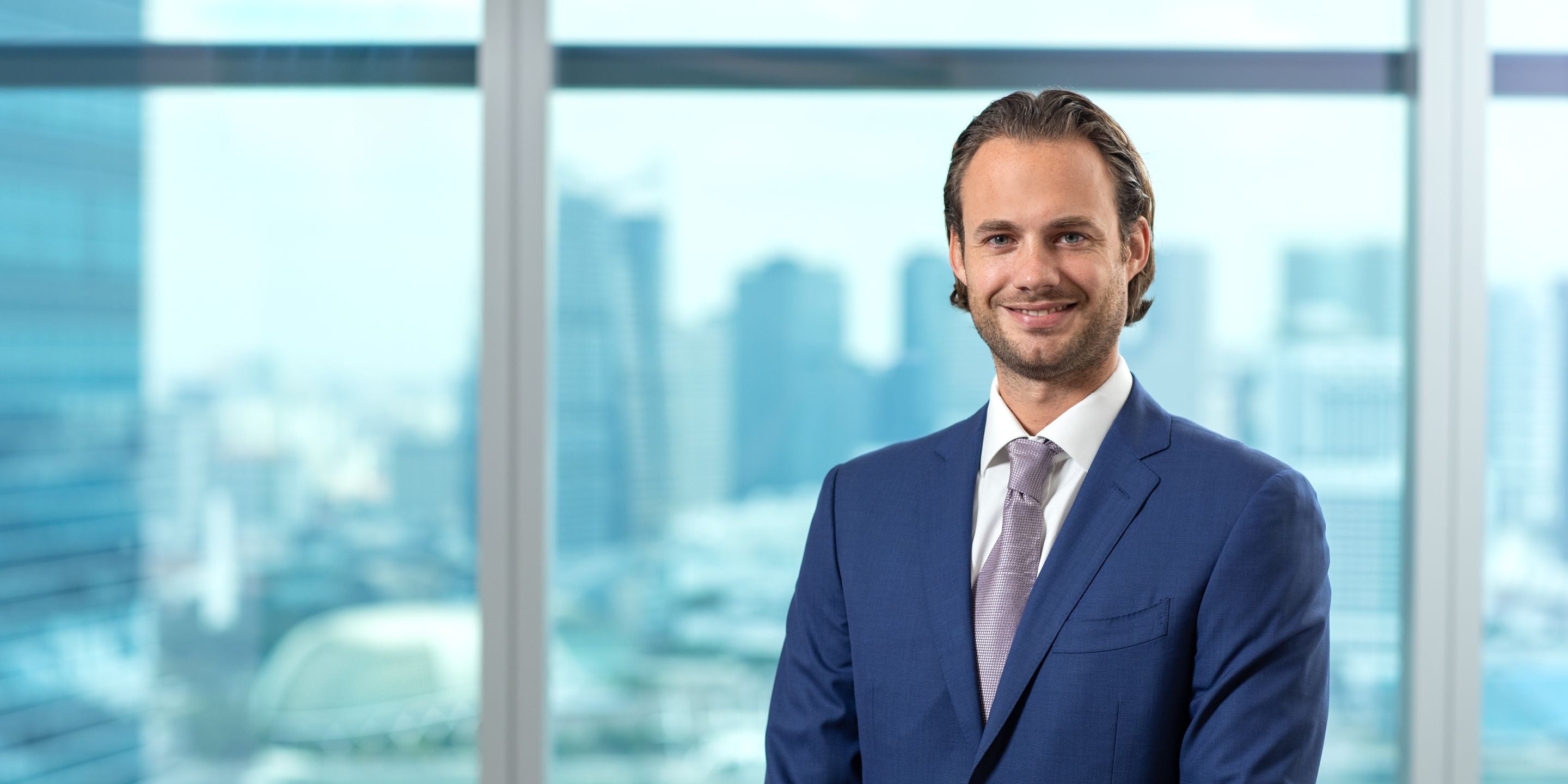 HC Insider: Firstly, congratulations on publishing the methodology last week. Could you explain the drivers behind the initiative to develop a GHG methodology for LNG cargoes? What made Pavilion Energy include the development of this methodology as part of the tender in 2020?
Rogier Beaumont: This is a project that I am personally and professionally very passionate about. The SGE Methodology is the first ever published methodology which will be applied to LNG sales and purchase agreements, and specifically to the agreements Pavilion Energy has in place with QatarEnergy and Chevron.
As a company that has LNG and natural gas at its core, we have come to realise that this commodity will still be an integral part of the energy mix for quite some time to come. Making natural gas and LNG more sustainable was one of the primary objectives behind the tender. A critical first step was to ensure a transparent, coherent and verifiable way of measuring the actual content of the product being traded, for ourselves and our customers. Without that, there is no true visibility on emissions throughout the value chain. The aim is to reduce the overall emissions of the value chain, through technological improvements, minimising leakages, and through all available resources used to cut GHG emissions.
In short, with the SGE Methodology, we are supporting the much-needed transparency of GHG emissions content for LNG and highlighting where the major improvements can be implemented.
HC Insider: Transparency and accuracy of GHG emissions are such important topics. Can you share more about that as a whole? What is the SGE Methodology attempting to achieve in that aspect and how did Pavilion Energy tackle that?
Rogier Beaumont: The SGE Methodology essentially establishes an optimal standard of how GHG emissions reporting for an LNG cargo should look like. It acknowledges that LNG is no longer traded point-to-point like in the past but has become more commoditised over the last decade or so.
When it comes to data transparency and accuracy, the outcome of the methodology, or any model for that matter, is only as good as the data you input. Obviously if a particular supplier owns the full value chain, the data is likely to be more accurate. The fact that there are many important players that do not have full ownership of the value chain does complicate matters slightly when it comes to the availability of actual GHG emissions data, or the fact that LNG cargoes get churned and passed through many hands, before reaching its final customer.
These are aspects that we have addressed in the SGE Methodology, through a preferential approach to data that encourages everyone to put in place improvements where possible.
Greater transparency should lead to greater GHG emissions abatement efforts along the value chain. Ultimately, my hope is that GHG emissions data for LNG should be published on a global database so that players in the industry do not have to rely on default factors or assumptions. Confidentiality is the arch enemy of transparency in this case, which is probably something the industry will have to get used to.
Only in this way will we have a transparent market where we can expect a trigger for a price differential depending on the GHG content of a given LNG cargo.
HC Insider: Price – that is an interesting point. What prices are you referring to? Pricing or carbon offset or costs of compliance?
Rogier Beaumont: I am referring to the price of natural gas and LNG. I think that in the long run, gas and LNG might trade at differentials based on its GHG content. It is not completely unimaginable. It exists with oil right now through the different gradings and benchmarks such as WTI, Brent and Dubai/Oman, although this is not driven by GHG content. So, why can't there be a future where there are different pricing benchmarks for lower or higher GHG content on gas and LNG? On that note, the MiQ standard scores different sources of gas and LNG based on its methane emissions – I think it is an excellent reference point. I definitely recommend reading it.
Price will drive change and incentivise businesses to improve because it simply makes good climate and business sense. But also, such scoring can lead to different commercial drivers, such as triggers for greater investment into carbon capture, utilisation, and storage (CCUS) projects. This will take time. But I think the LNG industry should be confident that there are efforts to make the cleanest fossil fuel even cleaner for use within the unavoidable energy transition.
HC Insider: The SGE Methodology covers GHG emissions only from wellhead-to-tank and not further downstream. Why is that so? How does the SGE Methodology compare to other similar efforts out there, notably the Monitoring, Reporting and Verification (MRV) and GHG Neutral framework also published last week by the International Group of LNG Importers (GIIGNL)?
Rogier Beaumont: The methodology development is very much in line with the tender that we launched, which was for cargoes delivered to Singapore – hence the wellhead-to-tank approach. While this is not the full value chain, we wanted to slice this difficult topic into manageable pieces. A natural progression in future would be to further develop the methodology for downstream GHG emissions.
At the same time, there are other frameworks and methodologies in the making by other organisations – such as GIIGNL's framework, to which Pavilion Energy also contributed. Their framework contemplates part of the value chain up until the burner tip or end use. We see the SGE Methodology as complementary to theirs in the way that GIIGNL's efforts describe very well the broader context on what can be considered a carbon neutral LNG cargo. On the other hand, our methodology goes into more details on the 'how' when it comes to specifically developing a statement for GHG emissions on a per cargo basis. Essentially, the SGE Methodology is more of a handbook for practical step-by-step application by industry players.
HC Insider: What is the role of regulation in supporting the market to find its own solutions? What about the role of technology with regards to 'greener' LNG?
Rogier Beaumont: In the long run, sustainability is a key topic on the agenda, there is much that the private sector can contribute, such as the SGE Methodology. But undeniably, the regulatory landscape will play a key role in shaping the direction companies will have to take. It is a bit like the carrot-and-stick approach. At some point the stick will have to come out.
As an industry, I believe we are capable of leading the way on some matters like enforcing transparency on GHG data. I would like to see regulators more engaged as I can envisage this being a sticking point.
Technology is clearly going to be key in driving transparency and abatement efforts. As an example, drone and satellite technology is already making big advancements in helping to detect major methane leakages – and with the latest global methane pledge at COP26, such technology will become increasingly important to tackle emissions along the LNG value chain.
HC Insider: From a talent perspective, do you think there is enough understanding of carbon offsets and carbon markets?
Rogier Beaumont: There is a growing need for companies to understand these markets and put sustainability at the top of their agendas. For this, we need qualified and experienced individuals to drive these agendas and ensure that it is well-integrated as part of the organisation's strategy.
Most of the people who were involved in the carbon markets about a decade ago and who have remained in the business since then are few. I used to trade EU Allowances (EUAs) and Certified Emissions Reduction (CERs) certificates ten years ago. I am making use of this knowledge now. The new surge in interest in these markets, both from a compliance and voluntary perspective, means that there is likely a shortage in subject matter experts with experience.
That said, I do believe that talent within the commodity space is plentiful and that traders within the LNG industry will be able to incorporate these skills swiftly. The LNG market may be small but it is very resilient, people can learn very quickly from one another.
At Pavilion Energy, we have set up an Environmental Solutions business arm that acts as the centre of knowledge for all carbon and offset business. This team works together with our other core businesses to develop integrated sustainable solutions and products for our customers.
HC Insider: So. coming back again to the SGE Methodology. This methodology will be applied to the supply contracts from QatarEnergy and Chevron, requiring that each LNG cargo delivered by them to Pavilion Energy will be accompanied with a statement of gas emissions. What's the next step for Pavilion Energy and partners?
Rogier Beaumont: These are the first of such supply contracts ever signed and we are very grateful to our partners QatarEnergy and Chevron on their collaborative efforts and joining us on such journey.
Indeed, the SGE Methodology has been published recently and we have made it available publicly – it is available on our website for download as well as on our partners', as we all believe it should be used by other industry players to engage on these important matters.
This is only the first step and a call for more transparency. I think the fact that we are all very different companies but nonetheless, have been able to work collaboratively towards such an endeavour shows that the LNG industry is on the right track, and we are taking the energy transition very seriously. - FS