Human Capital's APAC Energy Team Douglas Ferguson and Amelia May shine a spotlight on success stories around the world, starting with a rising star in Africa.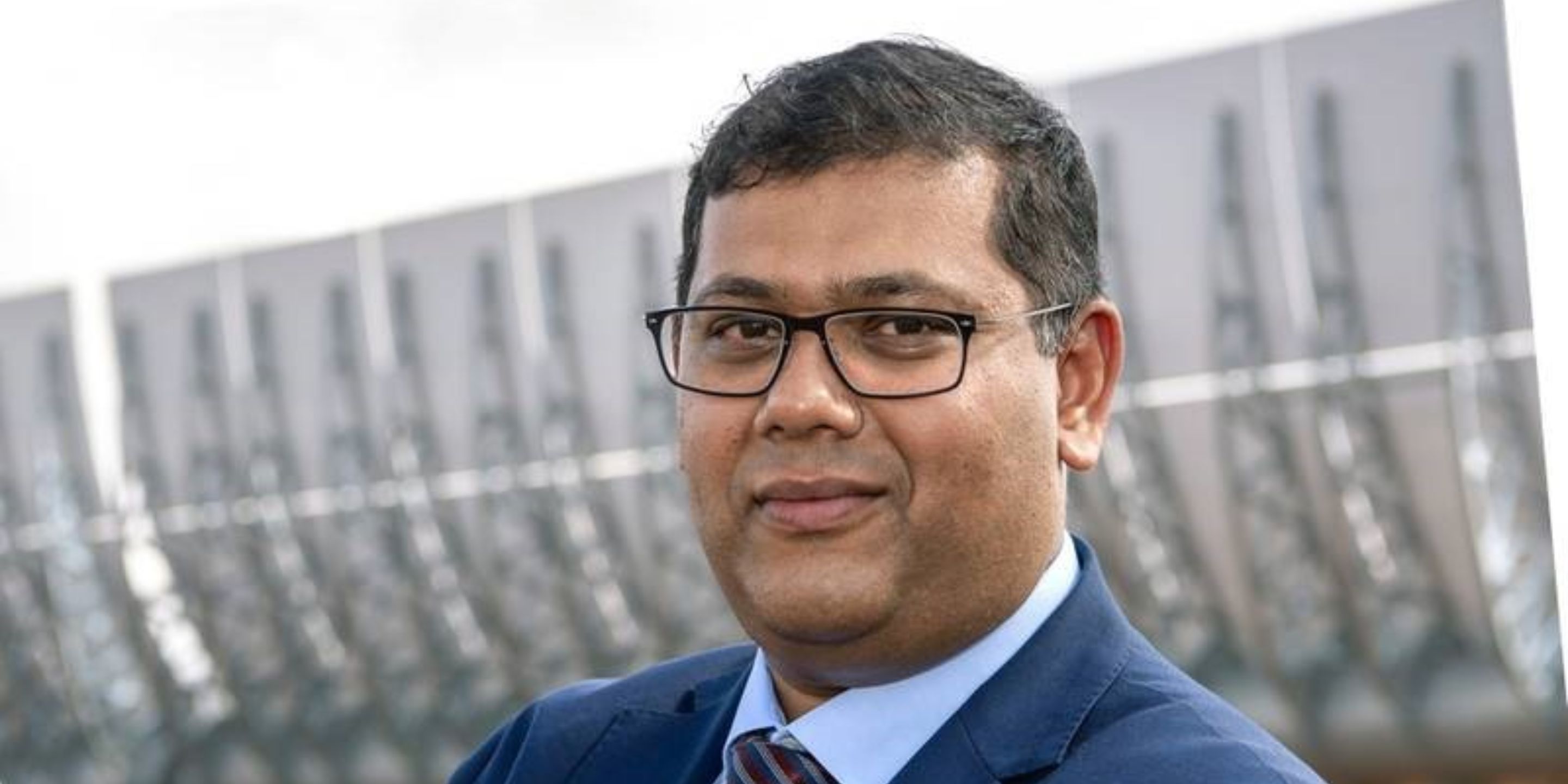 The story of Yoven Moorooven's rapid 15-year progression from university to industry CEO starts when he left Mauritius at the age of 18 to study Econometrics in Bordeaux, France. Five years later, armed with two Masters degrees and a love of statistics, he spotted energy trading as a career path and was hooked.
"Back then, the industry was still dealing with the aftermath of Enron, so there was a huge amount of change and disruption happening," says Yoven. "The EU energy markets were being liberalised and that created big commercial opportunities – I wanted to be involved in the revolution."
His first job was with Gaselys in Paris, and it was at that final interview that he met Edouard Neviaski, then CEO of Gaselys and now CEO of ENGIE Global Energy Management: "He was extremely charismatic and left such a strong impression on me. I made my mind up there and then that I wanted to work for him," he says.
It was the personal interest that Neviaski took in the young Yoven that made a lasting impression: "As a rookie without any experience, I expected a technical grilling or perhaps a cursory 10-minute interview, since he clearly had bigger things to be focusing on. It was a very tough interview with challenging market questions, but he was much more interested in my ambitions," Yoven remembers.
"I was totally unprepared when he asked me how I wanted my career to make a difference to the world. I have no idea what my answer was now, but he must have been ok with it as he then asked me to come onto the trading floor and gave me a coding test to assess how I performed under pressure," he says.
A six-month internship led to a three-year role cutting his teeth as a junior structurer on the European Energy Derivatives sales desk before Yoven moved to Macquarie in 2006. There, he was instrumental in building the European Structured Energy business from scratch before being promoted to Head of EMEA Energy Origination at Macquarie in 2010. He was 31 years old and had only seven years' industry experience.
Yoven says: "Macquarie was a fantastic learning school that taught me how to build businesses from scratch and how to think strategically about scaling a business. It is a highly entrepreneurial firm with an amazing culture … I had a fantastic run."
In 2013, Neviaski came calling and tempted Yoven back to ENGIE, where he took on his first global role and got direct exposure to Emerging markets: "I joined Edouard's group, ENGIE Global Energy Management, and it was great to be reunited with him," says Yoven. "Having autonomy and accountability is crucial to me. This is what I had under Edouard when I was running ENGIE's International Energy Trading & Origination business."
Yoven accelerated the development of all ENGIE's activities worldwide, boosting APAC activities and establishing platforms in North America and Turkey within two years. He also led the development of ENGIE's global biomass business, currently ranked in the top three in Asia Pacific.
After five years, in April 2018, Yoven was appointed CEO of the Africa business, having by now secured in-depth experience of the entire financial and physical energy value chain: "We are all ambitious – I have taken things step by step," he says. "I wanted more responsibility but if it wasn't Africa then I probably wouldn't have taken it. I love overcoming challenges and managing difficult situations, and that is what Africa is all about."
He adds: "You have to have a strong mindset of business development, strategy, risk-taking but also the ability to adapt. We are working in countries with stakeholders facing many different challenges each with different agendas so you cannot operate in a one-dimensional way. In Africa, everyone talks about potential, but no-one talks about realisation."
ENGIE is not without competition on the continent, with a lot of new entrants moving into renewables in the last couple of years, and the likes of Vitol, Trafigura and Mercuria expanding their energy transition businesses into Africa. But Yoven welcomes the new entrants: "Our starting point and operating model is totally different to trading houses. It is great that there are new entrants. You want more people to come to make the continent more appealing so that investment comes. It demonstrates there is commercial potential in African energy."
He continues: "Of course, I would like to have the biggest market share in Africa, but the reality is the continent needs people to come in. There is much more room in Africa for JVs and partnerships and there is no reason why ENGIE would not collaborate with the likes of Vitol or Trafigura. In fact, it could be highly beneficial for all involved, assuming each party brings something different to the deal."
Yoven has made quite an impact in his short time at the helm. Since 2018, ENGIE has invested several hundreds of millions on the African continent and power generation is now around 3GW. Last year, ENGIE completed the construction of Egypt's largest wind farm, six weeks ahead of schedule, and completed the acquisition of an off-grid power company, Mobisol. Together with ENGIE PowerCorner (the mini-grid business) and Fenix (acquired in 2018) they are now supplying electricity to 4.5 million people.
Recently, despite the global economic headwinds, the business has managed to engage on another 500MW wind project in Egypt, two 30MW solar projects in Senegal, a 100MW solar project in Tunisia, and has been shortlisted for two other large projects as well as sealed a new partnership with Djibouti. Yoven has hired around 40 business development people from within the ENGIE group and grown the commercial team to roughly 150 across his organisation.
There is more to come: "There are 600m people in Africa who don't have access to electricity," he says. "If we can grow our portfolio to 6-8GW production in the next few years, supplying 10 to 20 million people, that will be an incredible achievement. But even then, there will still be a huge amount more that we need to do."
The switch from a fast-paced developed markets trading business at an Australian investment bank famously dubbed 'The Millionaire's Factory' to an emerging markets executive leadership role must have taken some adjustment. "The impact on people is hugely different in Africa," says Yoven. "The framework in which you do business is very different too, with credit and currency issues. Africa is incredibly complex, with 54 countries and more than 1,500 different languages. Even within each country there are different tribes, religions, cultures and customs."
One of the biggest challenges has been attracting and retaining the right talent, he says: "How do you create a model that suits every country? Our strategy is different in that we want to be as local as possible. Today, 98% of our business is run by Africans – that is how you create sustainability and long-term success."
While he says he could write a book on some serious challenges he came across and tricky situations he has had to face from a security and ethics perspective, Yoven is clearly delighted to be working back on the continent of his birth.
What does he love most about his ENGIE role? "For me, the impact that we have on people is crucial – we are electrifying villages to give power to hospitals and schools. Of course, we are a commercial business and our projects need to be profitable for us to continue to expand in Africa. But it's a world apart from energy trading. We often ask ourselves how we can help local economies to generate more money and there are also indirect positive impacts. Reducing oil consumption is a life-changing activity for these communities."
Still only just into his forties, Yoven won the Rising Star award at last year's S&P Global Platts Global Energy Awards and is clearly one to watch in the rapidly evolving energy market.