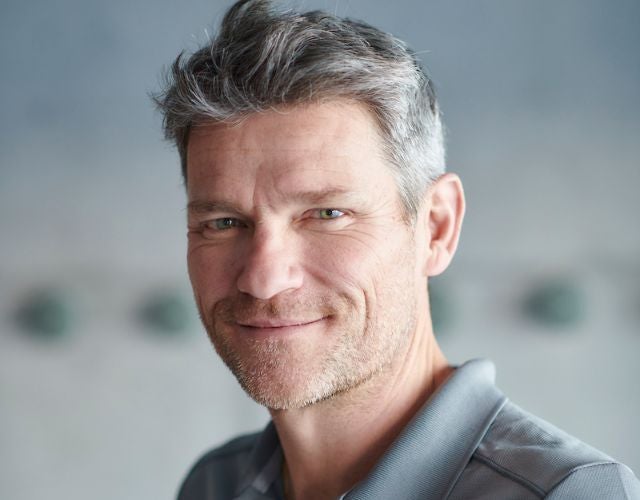 HC Group has partnered with Wellnest Retreats SA to raise awareness within the energy and commodities sector of the importance of employee wellbeing. We speak to Richard Evrard, co-Founder and CEO of Wellnest Retreats SA, to find out how a life changing moment led to the establishment of programs and activities, validated by a scientific and ethical committee, to help others achieve a sustainable level of wellness.
In the post-pandemic world where remote and hybrid-working is the norm, the importance of employee wellbeing cannot be overstated. Energy and commodity markets are no exception, where long hours, intense competition, and market volatility can take a toll on the physical, mental and emotional wellbeing of traders and support staff alike.
Wellnest Retreats' mission is to help individuals and organizations (re)discover and optimise their individual & collective potential. Their goal is to develop a sustainable balance through practical workshops that are interconnected to four key pillars – nutrition, sleep, physical activity, and mindfulness. The holistic approach of Wellnest Retreats is based on the idea that to achieve a sustainable level of wellbeing and performance, it is essential to anchor the four pillars in your daily life. They have developed programmes and activities that have been validated by a scientific and ethical committee made up of certified and experienced doctors and scientists.
HC Insider speaks to Richard Evrard, co-Founder and CEO of Wellnest Retreats SA, to learn why companies need to invest in helping their employees discover, or rediscover, their potential and optimise their performance, recovery, and alertness in every situation of their daily life to become a corporate athlete.
HC Insider: What was the reason behind launching Wellnest?
Richard Evrard: I have worked in international finance for 25 years, in commodities, banking and trading, across Geneva, London, Paris and Singapore. This industry is dynamic, competitive, and extremely demanding, which often comes at a personal cost. And I was no exception to the rule. Eight years ago, when I was at the peak of my career and travelling three weeks per month, I had a stroke that was apparently caused by a lack of sleep. This triggered my decision to launch Wellnest Retreats with two partners who had already launched VieLife in 2000, a provider of health products focusing on sleep, nutrition, physical and mental health. In 2020, I left the energy and commodities world to invest my time and experience into creating an organization focused on the four pillars that were crucial to my recovery – nutrition, sleep, physical activity, and meditation mindfulness. These four pillars kept me going in an extremely stressful industry and have been instrumental in building balance in my life.
HC Insider: The Wellnest approach is based on four pillars that are used to examine a person's lifestyle. What are these four pillars?
RE: You can have the best family, friends, colleagues, projects, etc, but if you do not function to your best ability, you may never reach your targets and dreams. Wellnest has been built by a scientific and ethical committee, made up of doctors and scientists that are specialists in each of the four pillars, brought to life by the Potential Optimization Techniques, known as TOP ®.
It is this committee that has validated our programs and selected our teams of experts who run our events and workshops. The nutrition pillar is not about dieting but about optimising your nutrition by adapting your diet to your daily activities and maintaining a good level of energy. Physical activity is not about training you for a marathon but to demonstrate the importance of moving and stretching during your day. Mindfulness is focused on giving you the ability to build resilience and focus, rather than trying to empty your mind. And of course, sleep is essential to recovering every day and we believe in the benefits of a power nap. We believe that each pillar is essential and should be practiced together to reach a sustainable balance and an optimal level of energy (physical, mental and emotional) and alertness.
HC Insider: We know that professionals working in the commodities sector face many stresses that can derail promising careers. What can an individual expect to learn after participating in a wellness retreat?
RE: I used to work on the trading and banking side of commodities, and I was constantly connected to work. We were working 24/7 and this is still the case for many traders and operators today. It took me several years of reflecting on my own experience before reaching a business model that I wanted to share with others to help them work on their performance, recovery, and energy levels. Wellnest Retreats gives you practical tools to discover, or rediscover, your potential, optimise your performance in every situation of your daily life to become a corporate athlete. For example, learning how to power nap to reboost your energy levels, learning breathing techniques to manage your stress, and optimising your output by focusing on physical performance and nutrition. You need to strike the right balance to perform at your best professionally and personally. We offer retreats and professional development days for corporates and individuals. Retreats for individuals are organised by themes such as, 'Career Change' or 'How to Reconcile Motherhood and Professional Performance'. We are also developing programs and curriculums to be provided as corporate in-house training sessions and as part of the existing curriculum at universities and business schools.
HC Insider: What value does a company get from helping employees focus on their potential?
RE: We believe that our programs can reduce sick leave, burn out and resignations. If you look after your employees, they will stay with you for longer. The quality and performance of a company lies in its people and so it's important to focus on their wellbeing. We also provide this service for people who are moving into a new company. It's sensible to approach that transition by focusing on yourself to learn how to recharge and start your new job refreshed and ready to work. At Wellnest, we provide methodology, that is scientifically proven, that can benefit anyone at any stage of their career through in-house training or by spending a few days at one of our retreats.
HC Insider: What are your long-term plans for Wellnest? What does the future hold?
RE: We want to develop our brand internationally. We started out in Switzerland and our plan is to build local hubs in other locations. At the end of the day, we want to be close to our clients and mirror the local customs. We also want to create a Wellnest Retreats Academy that would offer conferences and seminars to ensure individuals learn how to incorporate the four pillars at any stage of their career.
HC Group strategic partners are organisations that share our values of putting expertise, service, and innovation at the heart of what they do. These businesses are leaders in their respective fields, and by combining our collective creativity and expertise, we seek to add value to the products and services we both offer.
To learn more about Wellnest Retreats, please visit en.wellnest-retreats.ch/