Hanan Bakr, an independent ESG consultant based in the United Arab Emirates (UAE), is passionate about turning environmental, social and governance (ESG) solutions into reality. This year, she set up ESG360, the first ESG consultancy in the metaverse created by an Arab woman. She became a hydrogen expert during her previous role as Head of Energy Sector for HSBC MENAT, having previously worked in financial advisory, fast-moving consumer goods (FMCG) and energy & banking. In this interview with HC Insider, Bakr gives her perspective on why the principles of diversity and inclusion (D&I) are fundamental for innovation and how this can translate into effective ESG solutions that drive the transition to a sustainable future for talent, businesses, and wider communities.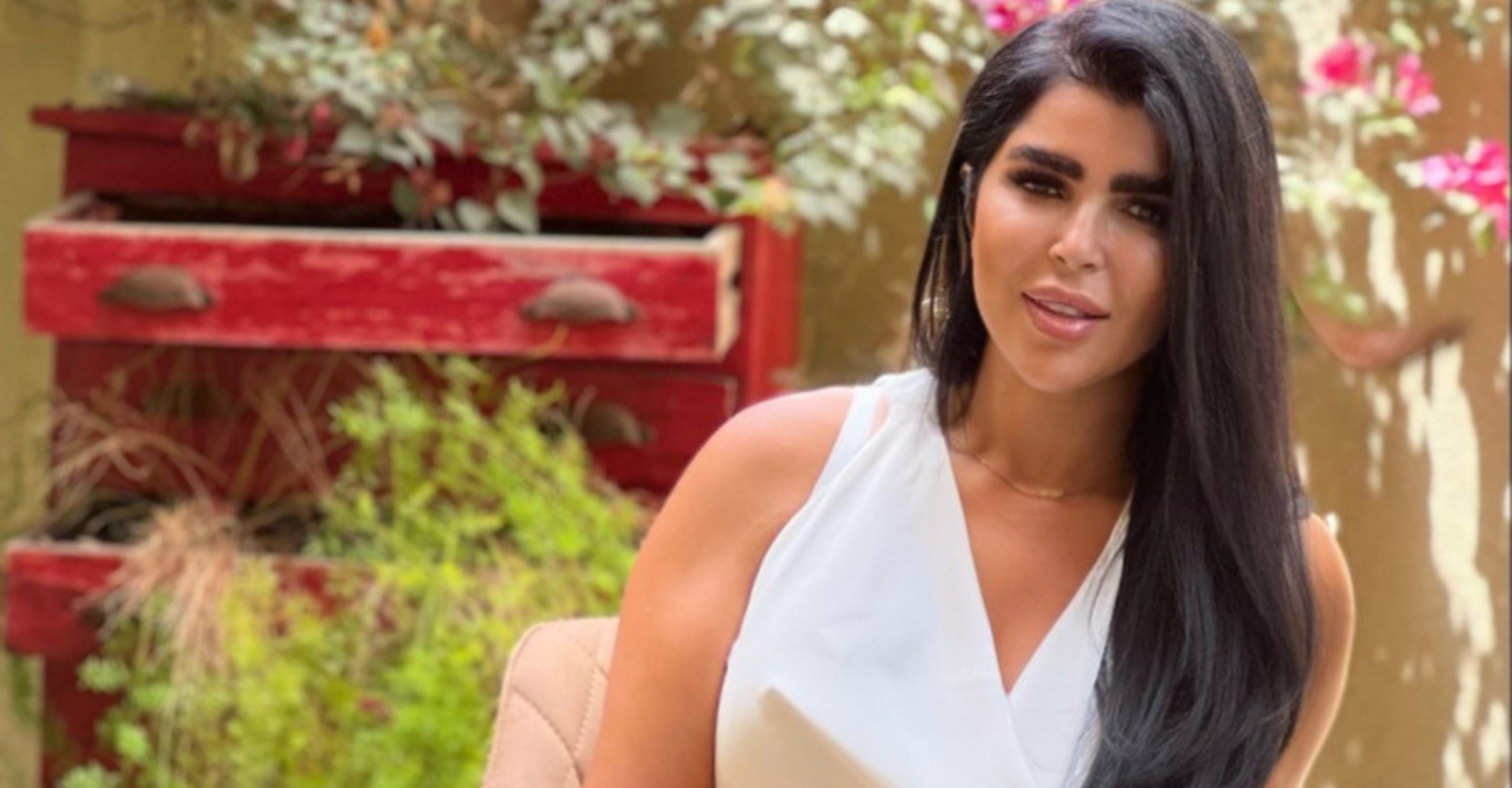 HC Insider: How would you describe your career so far? Why did you choose to become a hydrogen expert?
Hanan Bakr: My career path reflects my choice to take on a leading role in navigating and embracing some of the most dynamic forces that shape our common future. I was lucky enough to work within some of the best institutions across financial advisory, energy & banking over the past 20 years.
My roles instilled in me an inescapable sense of responsibility for society and its welfare. This led to what I consider my biggest achievements: learning about different markets, sharpening my ability to identify long-term impact, and expanding an arsenal of skills so I can innovate and add true value for clients and corporations.
Therefore, I was not surprised to find myself passionate about ESG, and particularly, hydrogen-based economies. Hydrogen, in my opinion, is the 'hero for net zero' with the potential to create a whole new ecosystem of clean energy to replace fossil fuels. Its multidimensional characteristics can create vast opportunities and solutions for the energy transition.
HC Insider: Why is diversity important according to you? Are we there yet in the banking, energy and commodities sector?
Hanan Bakr: Everything in the universe is naturally designed to be balanced so it can function at its optimal strength. To me, D&I is an aspect of that balance - be it gender, mindset, ethnicity, religion, capabilities, etc.
However, before we apply it to people and talent, we must understand its facets and the need of the hour. The reality is that while town criers are propagating diversity at every corner, at times it gets reduced to 'image management'. We must be careful to not create boxes that organizations tick off to appear diversified and politically correct.
Diversity needs to be taken seriously enough to address inclusion and belonging. This means having a team that, like the Marvel Universe, leverages different superpowers to become an impactful unit. For example, a multinational firm cannot succeed in a market if no local people are involved in the business. Or, if we don't combine the insights of age with the enthusiasm and creativity of newcomers, we might repeat avoidable mistakes and recover at a slower pace.
The financial, energy or commodities sectors are traditionally hardwired to be male dominated. But we do see movement in this space. There is an increasing emphasis on the need for diverse leadership and new talent education pools – which means that these fields do acknowledge the benefits of D&I.
HC Insider: How does this relate to the Middle East according to you?
Hanan Bakr: A very timely question. The Middle East, through its multiple geographies and opportunities, is a diversity hotspot. For example, over 300 nationalities work and live in the UAE. Expatriates make up almost 90% of the population, making it one of the most multicultural countries. This translates into a rich and varied experience for anyone living in the region.
But as the Middle East moves away from its historical dependence on oil to more diversified economies, we see several opportunities to accelerate growth by simply strengthening D&I.
According to investors, the biggest and most reported social risk in the Middle East is inequality. The pandemic recently highlighted social inequality across gender, race and income. COP26 discussions underlined the risks from climate-related inequalities too.
From a business perspective, many of these issues are not sufficiently addressed in corporate disclosures and investor engagement. Clear social disclosure is crucial for the full implementation of an organization's values and human rights policy.
Another concern is unbalanced board composition, be it due to overly concentrated ownership, gender representation or other aspects of diversity in the boardroom. Again, organizations and governments are now identifying these and transitioning at various paces.
HC Insider: What is your perspective on gender diversity in the Middle East?
Hanan Bakr: To sustain and grow their business in the future, organizations need to progress on all their ESG standards – and gender diversity cannot be left behind. According to World Bank projections in 2020, economies across the globe are losing $172 trillion solely due to the differences in lifetime earnings between women and men.
Therefore, it's heartening to note that there is progress and today Arab women are ministers, leaders and businesswomen. Is gender diversity homogenous across the board? Not yet, but when things are on the move, change is inevitable.
Of course, we cannot underestimate the impact of culture. We must recognize that in the Middle Eastern culture, there is a traditional belief that women are valued and appreciated by being protected at home and their financial needs taken care of by fathers and husbands. This view has undergone drastic evolution in recent decades. There is growing evidence in countries such as Saudi Arabia, the UAE and Egypt that the gender equality agenda is progressing, despite challenges like a lack of support after a career break, deep-seated social norms, and gender stereotypes and biases.
Surprisingly, having worked in different markets and tier one organizations, the gender challenges I faced were mostly from colleagues outside the Middle East. Countries like the UAE are aware of their gaps and actively working to close them.
HC Insider: How can diversity ignite innovation in the energy and commodities sectors?
Hanan Bakr: The energy and commodities sectors face a lot of turbulence, be it from transition challenges, net-zero goals, the pandemic or the Russian-Ukrainian conflict. In terms of cooperation across various nations (especially producers), D&I could mean greater energy security and price stability to combat rocketing inflation.
Transition and net-zero realities need innovative climate-tech solutions. We see fascinating projects now in the market, particularly in the Middle East, like the the NEOM city project in Saudi Arabia for instance, that demonstrate the strength of diverse global cooperation.
However, without one standard across the industry to break down ESG issues, it's common for each investor or business to define each of the three factors into a different number of issues which will tend to overlap eventually. Cooperation cannot be successful if companies or governments are not clear on ESG standards and investors are not comfortable with them.
When it comes to hydrogen, diversity-driven innovation happens when we look at hydrogen as an economic ecosystem and not a single project. In this respect, it requires standardization across countries and regions to scale-up production and create sustainable supply chains. The easiest and fastest route is to get companies and countries to adopt similar ESG policies and standards. Take the European Hydrogen Backbone as an example. The success of this project is attributed to the regional cooperation and standardization across the EU led by the European commission.
HC Insider: How do you see yourself applying the values of innovation and diversity in your new company?
Hanan Bakr: My new company, ESG360, is an ESG financial consultancy firm which specializes in supporting clients as they finance their clean energy assets and accelerate the transition to a net-zero economy. The two offices, in Dubai and in the metaverse, will help clients finance green assets through decentralized currencies and activate carbon credits trading.
With ESG as a backbone, innovation and diversity of thought and action are a fundamental premise for my practice – be it for the partners I work with, the clients I support or the solutions I advocate.
HC Insider: What are the benefits of the metaverse?
Hanan Bakr: I believe to create real value you need to do things that have not been done by anyone else, with a calculated risk. Though the metaverse may not be a major part of our financial system in the near term, I believe it will become a major driver over the long term. I would like ESG360 to lead this journey.
Meta trades are developing fast. Digital goods have been the mainstay of video games for many years, with users buying items like avatars, skins and other virtual goods with virtual money. But this money is typically only able to be spent within the closed metaverses. The growth of cryptocurrencies and non-fungible tokens (NFTs) promises wider metaverse trade across different platforms. However, I am not personally a fan of crypto trading in the way it's mined and conducted today, as a deregulated currency.
From an ESG perspective, there are still areas for development for the Meta platform to comply with the ESG standards and accommodate financing transactions. These include regulatory, inter-operability, and health and safety aspects.
With ESG and clear energy at the core, I expect to create structures that allow investors to contribute the value of $1 to finance renewables through NFTs and scale-up voluntary carbon credits trading through the vast database that's building up on Web 3.0.
HC Insider: Do you have any other messages for our readers?
For anyone with aspirations and goals to achieve, don't undermine your dreams by seeking validation from others. Believe in yourself. - FS