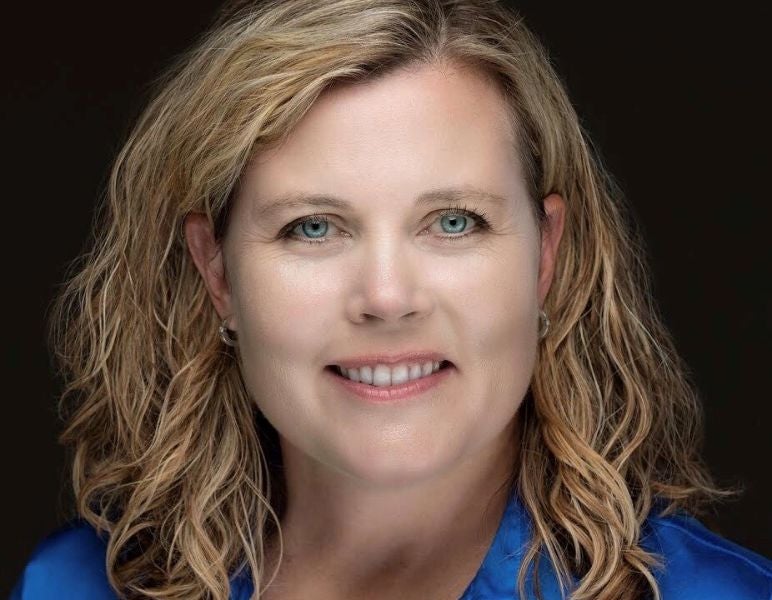 By 2050, 10 billion people will inhabit Earth, presenting the agriculture industry with an unprecedented challenge as it strives to deliver sustainable food systems that respect animals, people, and the planet. With 30 years of experience within agriculture, animal production, biotechnology and biologicals, Christie Chavis, Vice President Animal Nutrition and Health Performance Solutions at DSM, speaks to HC Insider about her passion for developing environmentally sustainable solutions for the global agri-food system. We find out how this passion has led Chavis to foster high performing customer-focused teams, the support she received in her career and how she is paying it forward by assisting others in their career journey.
HC Insider: Please tell us about your career leading up to your current role at DSM.
Christie Chavis: I've had a very serendipitous career. I started my career in research and discovery and I really enjoyed it, which subsequently has given me a strong technical background. I was curious to learn about the rest of the business and so I moved from R&D after a few years and took on roles that would help me to broaden my understanding of other business departments. Early in my career, I attended business school on the weekends to increase my knowledge and gain confidence in business leadership roles. I would say a common thread running throughout my career has been my approach to any opportunities that became available or presented themselves. I always try to think about what I can learn, contribute and how I can grow from the experience. Animal agriculture has always been my passion and something I have stayed true to throughout my career, and that's why I took the leap with DSM in 2020.
HC Insider: What does your current role at DSM involve?
CC: My current role at DSM, Vice President of Performance Solutions Animal Nutrition and Health business, focuses on our specialty feed additives. That includes everything from strategy planning to looking at our portfolio, our organisations, and resources and ensuring that we can deliver a great product to our customers in a growing market. At DSM we strive to bring additional value to our customers and continue to build a profitable business. One of the reasons why I decided to join DSM was their clear objective regarding sustainability – something that I am super passionate about. In my current role, I also focus on aligning our portfolio with the company's sustainability mission, and that's perhaps one of the favourite aspects of my role. When it comes to strategy and investments, the sustainability impact is a top priority. This aligns with my personal values and why I do what I do.
HC Insider: What are you passionate about and how has that fuelled your success?
CC: We spend so much of our life at work and so it's important that people enjoy what they're working on and the industry they're in. I always knew I wanted to work in agriculture, there was never any doubt about that. I've worked in many different areas of agriculture – from animal genetics, row crop agriculture, vegetables to animal nutrition and health. So, that component of feeding the world has always been present in my career. I've learned a lot over the years from a scientific perspective and I think it's important to continue to evolve your thinking when it's based on new research, new information, and new dynamics. I've always been fuelled by my curiosity; it has ensured that I never stop learning and improving in my work to do what is right for the planet. I am also grateful for the relationships that I had early on in my career, and I was fortunate to have some phenomenal managers that coached me and gave me feedback and guidance. The feedback I received wasn't always what I wanted to hear but it was important for me to hear it. I try to pay that forward by being available for my colleagues, team members and mentees and leveraging what I've learned and sharing that with others.
HC Insider: What have been some of your career highlights?
CC: I have been fortunate to be a part of two IPOs and the fun, exhilarating growth associated with new companies. One of my earliest and most formative career highlights was the opportunity to run veterinary trials in China. In fact, the first time I had been out of the US was to go to rural China to run this research for several months. It certainly shaped me and my quest for learning and experiencing on a global level. Another career highlight that stands out for me wasn't a situation that involved a sudden stroke of genius, but it was when I came in new to a role and immediately had to lead a team through a transformation project, and we had a lot of extremely difficult market dynamics to contend with. This was a tough start. Initially the team was not very engaged and were feeling beaten by the market conditions. After building an outstanding leadership group, we transformed the team in record time and exceeded our growth expectations by a lot. What I was most proud about is that we were able to improve the engagement score by 20 points within a very short time.
Going through that made me realise that change is a part of life. Change is a given and it's something that we should get used to. In business, as an employee or manager, you will always be faced with change. The one capability that is often underestimated the most when dealing with change is communication. We increased the effectiveness of our communication in that project by experimenting with several different communication vehicles and kept communications super simple and focused. It's important to do this if you want to reach everyone. Good communications are critical and by good communications I mean those that are authentic and informative without sounding like a standard corporate message. In any change or transformation process, communication frequency must be intense to save time down the road.
HC Insider: What were some of the challenges you faced during your career and how did you overcome them?
CC: My biggest and ongoing challenge is getting out of my own way, accepting done (versus perfection) and setting realistic reasonable targets for myself – both at work and at home. By getting out of my own way, I mean to reflect equally on what went well and what could have been improved in the day, in a meeting, in a presentation, etc. I almost always obsess over what I could have done better or said more articulately or improved in some way. Seldom did I think about what went well to the same degree. Now, to avoid beating myself up and to stay in the growth mindset, I just write down three things that went well and three things that I want to improve for next time. Keep it balanced. Otherwise, you overlook all of the positives and can be too self-critical.
HC Insider: During your career, what has been critical to your success?
CC: I know I have mentioned it already, but communication skills are the most critical to success. If I can't communicate my ideas effectively then I can't fully expect others to align or understand. Clear, simple, and concise communications have been critical getting other teams and stakeholders on board with the idea or direction we are going in.
The second factor that has been critical to my success is the ability to listen and receive feedback from customers, managers, peers, team members and mentors. Feedback is a gift, particularly from customers. Being able to thoroughly listen and adapt has created many opportunities to grow and shape our business or my leadership style. The feedback might not have made me feel great in the moment, but it allowed me to reflect on how I can improve myself or redirect actions in our organization which is both needed and invaluable. Regarding your performance, find stakeholders you trust, whether it's a manager, mentor, or peer, whose feedback is honest and valuable for your career. I think it's important to also not to get bogged down with the negative feedback. Women, probably more so than men, will focus on the one part that they could have done better and not the other awesome things they achieved.
HC Insider: How do you develop and encourage talent?
CC: I mentor a few individuals at DSM as well as through Women in Food & Agriculture and the World Business Council for Sustainable Development. I also have a reverse mentor, someone who is two years out of college and helps me better understand the changes in technology. She brings up communication ideas and platforms, some of which I have never even heard of. I also regularly review development plans with everyone on my direct team. I look at what they are going to be focusing on for the year ahead and how we make their work visible so that they get the right feedback. It's important to develop the talent around you and it's important to also look at yourself and how you are going to develop to help your team.
HC Insider: What can companies do to retain diverse talent?
CC: Hiring diverse talent is one thing, but keeping the talent and creating an inclusive environment for diversity to flourish is something else. It's important to ensure that opinions, perspectives, and views from all sides are heard. Creating an environment where diverse opinions are sought, valued, and respected can help companies retain talent. One of my favorite meeting techniques is to acknowledge or reward the first person to disagree. I want to create a meeting room where each individual feels heard. Everyone wants to be heard, feel valued, and feel that there is opportunity for growth.
HC Insider: What outcomes have you observed from diversity initiatives at DSM?
CC: Good diversity initiatives increase understanding and compassion in the workplace. Last year I participated in the LGBTQ+ informal network to learn, understand and show my support for individuals in this community. I learned a lot and even small things that I can do on a daily basis to ensure everyone feels accepted and can bring their whole self to work. This group set up a series of discussions to share experiences and increase the awareness within all levels of leadership. This was hugely successful. Whether it is a gender, culture, age, sexual orientation, or geographic based network, these forums bring individuals together to share ideas, tools, and techniques to deal with challenging situations. I have seen these initiatives create trust, and they build friendships at work. This contributes greatly to engagement. We also have a new employee group that has been a good forum for understanding culture. I think all of these groups help to develop relationships, create a peer network, and provide an opportunity to seek out a mentor/mentee relationship. It also makes it easier for people to ask, "Can you help me with this? Can you provide some feedback on a situation?" These initiatives are super helpful to provide support to each other and increase common understanding of issues and opportunities in the workplace.
HC Insider: What advice do you have for those who want to be DEI advocates and aren't sure how to start?
CC: Employee Resource Groups are a great place to start, especially to find diversity champions within the company. I think it should also be an integral part of talent development. You can't have talent development conversations without thinking about DE&I. You need to be thinking about it on a very regular basis. HR also plays an important role to establish DE&I as a priority in leadership development, recruitment, and employee engagement. Good leaders train regularly, and unconscious bias training is worthwhile for leaders at all levels. I was shocked at the outcome when I undertook unconscious bias training, but I learned that unconscious bias affects everyone, including me. As leaders we need to challenge ourselves, reflect, and evaluate our unconscious beliefs. It all starts with awareness.
Christie's top tips for career success:
My first top tip is to practice, practice, practice your communications skills. Learning how to present your ideas effectively and concisely is critical.
Secondly, you need to be a great team player. Companies do not become successful off the back of one idea from one person. It's important to be a team player, collaborate, and harness all the brain power that comes with working in a team.
Thirdly, develop a strong network. Build those relationships with people you can trust to give you valuable feedback.
I also want to add that you shouldn't be afraid to jump for the next opportunity and get into a role that you're not completely confident in. The best way to learn is to just jump right in. It's important to be openminded when opportunities are presented.
To speak to our Agriculture and Nutrition team, please contact:
Alex Coghlan, Director for the Agriculture and Nutrition practice
Heather Falgout, Senior Associate, Agriculture and Nutrition practice