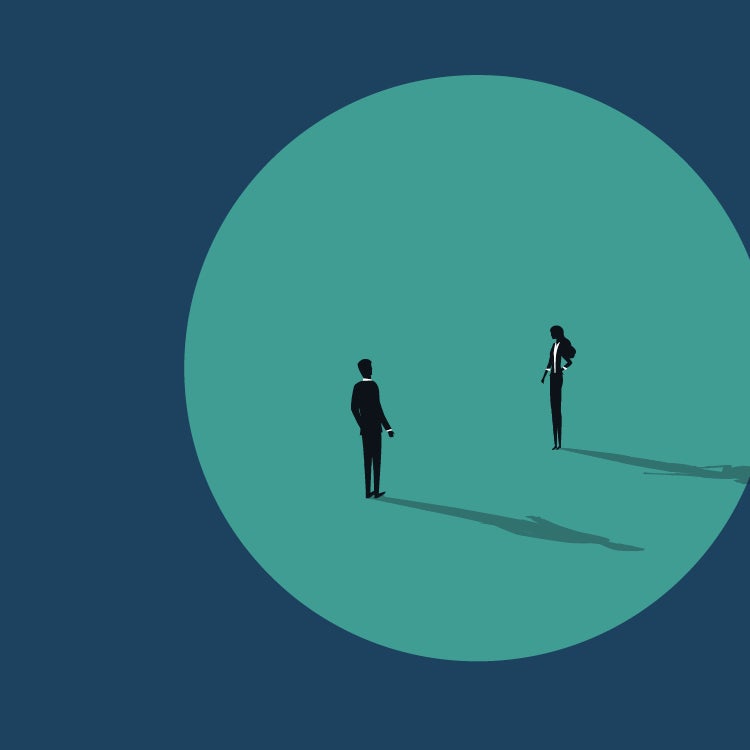 Privacy Policy
1. Scope
All data subjects whose personal data is collected, in line with the requirements of applicable data protection laws including General Data Protection Regulation (GDPR), General Personal Data Protection Law (LGPD), and Personal Data Protection Act (PDPA), referred to as Data Protection Law (DPL) in this policy.
2. Responsibilities
2.1 The DPL Owner is responsible for ensuring that this notice is made available to data subjects prior to HC Group collecting/processing their personal data.
2.2 All Employees/Staff of HC Group who interact with data subjects are responsible for ensuring that this notice is drawn to the data subject's attention and their consent to the processing of their data is secured.
3. Privacy notice
3.1 Who are we?
We are a global recruitment firm identifying and recruiting business-critical talent for organisations involved in the energy, agriculture and metal supply chains.
Our DPL Owner and data protection representatives can be contacted directly here:
DPO Team
segurancaprivacidade@hcgroup.global
3.2 What personal data would we collect on you?
The personal data we would like to collect on you is:
Personal data type: Source
Name: Publicly available profiles, directly given
Address: Publicly available profiles, directly given
Contact details: Publicly available profiles, directly given
Qualifications and Skills: Publicly available profiles, directly given
Career history: Publicly available profiles, directly given
References: Publicly available profiles, directly given
Behavioural assessments: directly given
3.3 How and where would we collect personal data on you?
We may collect your personal data when:
you deal with us in person, by phone, email, via our website, or any other forms of communication
you apply for jobs we have advertised
you provide us with your CV
we seek references on you from third parties (e.g., your referees, our clients, current and/or former employers, educational institutions, associations or bodies, etc.
3.4 What is the purpose of us collecting personal data on you?
The personal data we collect will be used for the following purposes:
Placement and recruiting services to our candidates and clients
Provision of information to you on job opportunities, suitable candidates, relevant products and services
Affinity assessment for suitable placements
Management of client/candidate relationships
Payment matters
Performance of applicable contractual, regulatory, reporting requirements
3.5 Our legal basis for processing personal data:
Contractual obligations
Processing on basis of data being manifestly made publicly available
Consent based processing
3.6 Any legitimate interests pursued by us, or third parties we use, are as follows:
Government mandated release of information
Interests perused by public authorities
3.7 HC Group does not process any special categories of data specified under the DPL which includes religion, health and trade union membership amongst others specified.
3.8 Consent
By consenting to this privacy notice you are giving us permission to process your personal data specifically for the purposes identified.

Consent is required for HC Group to process both types of personal data, but it must be explicitly given. Where we are asking you for sensitive personal data we will always tell you why and how the information will be used.
You may withdraw consent at any time by contacting the organisation DPL owner and submitting a subject access rights request form.
3.9 Disclosure
HC Group will not pass on your personal data to third parties without obtaining your consent or doing so under legitimate interests under legislation.
Our global business operations require us to share your personal information with our partners, clients, and employees around the world. When we do this, we make sure that the recipients of your information follow the DPL and our privacy policy.
Even though privacy laws differ from country to country, we take the necessary measures to safeguard your personal data and ensure it is handled in accordance with applicable laws and our privacy policy.
3.10 Retention period
HC Group will process personal data for an indefinite period as needed to conduct placements. Where it is clear that personal data is no longer needed as there is no longer potential to place that data will be deleted under the retention of data policy.
3.11 Your rights as a data subject
At any point while we are in possession of or processing your personal data, you, the data subject, have the following rights:
Right of access – you have the right to request a copy of the information that we hold about you.
Right of rectification – you have a right to correct data that we hold about you that is inaccurate or incomplete.
Right to be forgotten – in certain circumstances you can ask for the data we hold about you to be erased from our records.
Right to restriction of processing – where certain conditions apply to have a right to restrict the processing.
Right of portability – you have the right to have the data we hold about you transferred to another organisation.
Right to object – you have the right to object to certain types of processing such as direct marketing.
Right to object to automated processing, including profiling – you also have the right to be subject to the legal effects of automated processing or profiling.
Right to judicial review: in the event that HC Group refuses your request under rights of access, we will provide you with a reason as to why. You have the right to complain as outlined in clause 3.6 below.
All of the above requests will be forwarded on should there be a third party involved (as stated in 3.9 above) in the processing of your personal data.
3.12 Complaints
In the event that you wish to make a complaint about how your personal data is being processed by HC Group (or third parties as described in 3.9 above), or how your complaint has been handled, you have the right to lodge a complaint directly with the supervisory authority and HC Group's DPL Owner.
Data subject access requests are to be sent to the DPL owner.
We aim to acknowledge receipt as soon as we can, in line with respective legal requirements.
The details for each of these contacts are:
Supervisory authority contact details
Information Commissioner's Office
Wycliffe House
Water Lane
Wilmslow
Cheshire
SK9 5AF
+44 303 123 1113
Nacional Data Protection Authority (ANPD)
The submission of requests to the ANPD (Complaints and Petitions) must be carried out by filling out a form and must be sent through the SUPER.BR Electronic Petition (Single Network Electronic Process System).
https://www.gov.br/anpd/pt-br/canais_atendimento/cidadao-titular-de-dados/denuncia-peticao-de-titular
Personal Data Protection Commission
10 Pasir Panjang Road
#03-01 Mapletree Business City
Singapore 117438
Main Line: +65 6377 3131
Fax: +65 6577 3888
DPL Owner contact details
DPO Team
dataprotection@hcgroup.global
segurancaprivacidade@hcgroup.global
3.13 Document Owner and Approval
The DPL Owner is the owner of this document and is responsible for ensuring that this policy document is reviewed in line with the review requirements stated above.
A current version of this document is available to all members of staff in the company documentation.
This policy was approved by the Board of Directors and is issued on a version-controlled basis under the signature of the Managing Partner.
4. Singapore Fair Employment Practices
HC Group Search Pte Ltd | Co. Reg. 200900580E | EA Licence 12S5057
4.1 Employment Agencies (EA) Licence Conditions #4A.(a)-(f) and #5.(b)
To comply with fair recruitment requirements when HC Group Search Pte Ltd recruits on behalf of its clients, we will brief clients on the prevailing guidelines on recruitment in the Tripartite Guidelines, and on any subsequent changes to the Guidelines. HC Group Search Pte Ltd will also ask you (the Client) to acknowledge that you have been briefed.
Under the same licensing conditions, HC Group Search Pte Ltd is required to collect personal data of every applicant referred to the employer for a permanent or contract job position of at least six (6) months with a fixed monthly salary of $3,300 and above. The personal data includes NRIC for Singapore citizens and Permanent Residents, FIN for foreigners working in Singapore, or Passport numbers for applicants who have never worked or lived in Singapore.
PDPA requirements on collection, use, and disclosure of personal data would not be applicable to EAs that are collecting such information as it is a regulatory requirement.
Please complete this form to grant us consent to collect your personal data.
4.2 References
Tripartite Alliance for Fair & Progressive Employment Practices Singapore
Employment Agencies Licence Conditions for Select Licence
FAQs on the New Fair Recruitment requirements
MOM: Are employment agencies allowed to collect personal data such as NRIC or FIN?
5. Updates to Privacy Policy
We may update our Privacy Policy from time to time to reflect changes in laws or industry practices. If we make significant changes, we will notify you by posting a notice on our website. Your continued use of our website or services, or your continued provision of personal information to us, will be considered your acceptance of the revised Privacy Policy.
6. Change History Record
Created: 18th May 2018
Amendment: 21st June 2021
Amendment: 30th November 2023 (this version)