HC Insider speaks to ex-trader Nishchay Chadha, now CEO at US start-up ACE Green Recycling, to find how his company has developed clean battery recycling technology to eliminate the environmental contamination associated with traditional smelting and unregulated recycling activity.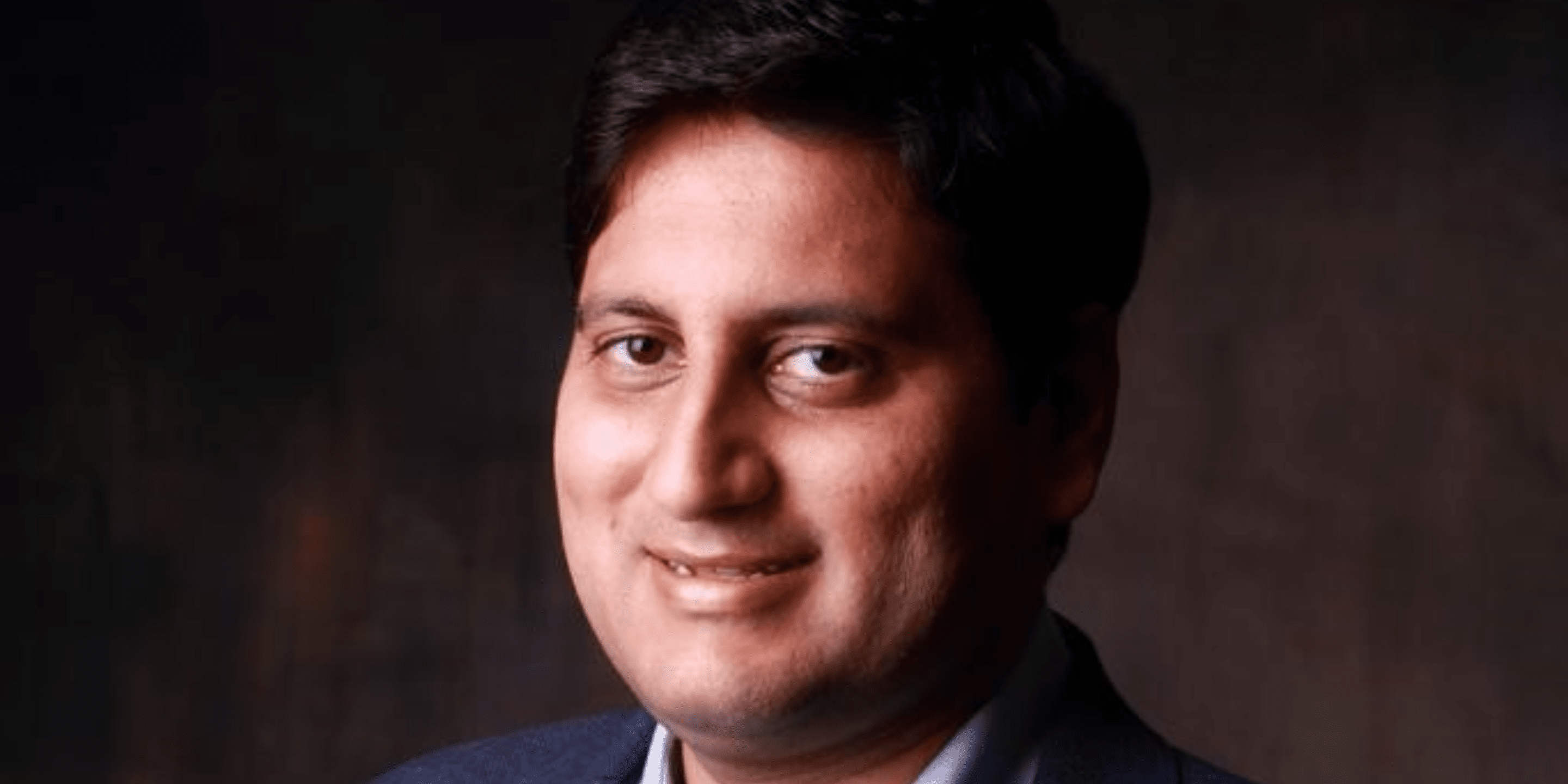 According to the International Lead Association, approximately 85% of the total global consumption of lead is for the production of lead-acid batteries. The World Health Organisation says this represents a fast-growing market, particularly in Asia. As the market grows, the implications of recycling these batteries also increase as environmental contamination and human exposure is often the result of recycling activity undertaken by unregulated organisations and those using polluting traditional processes. Nishchay Chadha, CEO of ACE Green Recycling, a company focused on recycling battery materials, tells HC Insider how his organisation has developed the world's cleanest, emission free room-temperature process to recycle lead acid batteries and is developing solutions to recycle lithium-ion batteries.
HC Insider: What does ACE Green Recycling do?
Nishchay Chadha: ACE Green Recycling is a recycling technology company with very strong supply chain expertise. We have successfully commercialised our solution to recycle lead-acid batteries and are now making great progress with lithium-ion batteries. Our business model involves setting up plants for lead-acid battery recycling in various countries, either on our own or as a joint venture with local partners that are already in the industry and understand the issues. We're focusing on some initial projects in APAC at the moment and we will also be entering the US market soon. We have a commercial facility on the outskirts of the Indian capital New Delhi, which has been open for almost two years now. We will be using this experience to set up three to five larger facilities in APAC over the next couple of years.
HC Insider: Why did you launch ACE Green Recycling?
NC: The motivation has been both personal and commercial. Prior to ACE Green Recycling, I was working for trading companies. I started my career as a mining engineer with a very entrepreneurial company, Vedanta, and then I worked my way through various commercial roles on the procurement and marketing side of the business. I then moved to Trafigura in 2012 and initially started managing their recycling business in India. Later on, I was moved to Singapore to manage APAC and the Middle East region for the lead and zinc book. Working at Trafigura was life changing for me. When you work for a company like Trafigura, you get great exposure to various aspects of the business. I got to see many recycling facilities and really understood the whole recycling ecosystem. I used to visit many villages, which allowed me to gain a holistic overview of the recycling business. I saw that in Asia the recycling business is unorganised, and you have people dumping toxic waste in the rivers or at night near a rice field. It's bad for the environment and the people that operate there in those working conditions. For me the turning point was when I was in Vietnam, and I saw a child in one of these recycling facilities. I have two young kids and I thought I have to do something about this. The recycling industry is fragmented and in dire need of support at multiple levels including new technology, supply chain integration, risk management practices and financing. I wanted to help solve these issues. Initially, I started working with smaller trading companies that had agreed to support those plans but eventually I realised if I had to really pursue my vision and build a global and impactful business, I had to start out on my own.
HC Insider: What were some of the technical and financial challenges you faced initially and how did you overcome them?
NC: There were a lot. In terms of the technical challenges, it is imperative that you have the right technology to help redefine this industry. That's why we collaborated with VerdeEn, a company that has developed a disruptive green technology to recycle lead batteries at room temperature. The main problem for a lot of technology companies like VerdeEn is gaining quick access to the industry. We already come from a supply chain background, and we know who to work with, so I pitched a marketing agreement to VerdeEn. Over a period of time, we realised there is so much synergy between our two companies and also a huge alignment in terms of our vision that we decided to merge VerdeEn and ACE Singapore and created ACE Green Recycling in the US. This merger allowed us to have rights to about 30 inventions in the lead recycling space and get an amazing technical team, and now we can really call ourselves a recycling technology company. In terms of the financial issues, I financed a lot of the business initially with my own savings and loans. I wanted to demonstrate my confidence in my business plan to investors. I don't think I took a salary for the first year or so. Slowly we started getting financing support from other players.
Initially, when we approached VCs, we had to really start from scratch. We had to explain things at a very basic level – how does a battery work, what is inside a battery, what are the issues in the recycling sector? People get very excited about the need to recycle but this is not the usual business that many VCs are used to and so they get scared about the operational challenges. Even banks don't want to touch new companies after all the news about fraud and scams over the past two to three years. So, in a way we have also been educating a lot of investors and warming them up to the industry, which is now starting to pay dividends and we have received some excellent backing. We have created a template for how a professional and global recycling business should be run. Fortunately for us, there is a huge focus now on recycling of battery materials and we're in a good place and ready to scale-up.
HC Insider: What is your role at the company?
NC: I am what the team want me to be. In a start up, you have to be everything, so you have to take on different roles as the day demands. We are a relatively small team with 22 people and so everyone has multiple roles. I see myself as a bridge between the technical teams and the supply chain/execution teams because they are two completely different worlds. Investor relations is a big part of my day-to-day job and bringing in new ideas. I'm constantly looking at what's the right way for the industry to progress over next 5-10 years and what role we can play in ensuring that progress.
HC Insider: What are the key economic and environmental drivers for recycling batteries?
NC: The economic and environmental drivers are both interlinked when it comes to recycling batteries. Traditionally, batteries were recycled using pyrotechnology, which involves breaking up a battery and putting its components in a furnace at 1,000 plus degrees. This releases toxic emissions, and you end up creating a lot of hazardous, toxic waste. This not only impacts the environment but it's also costly to remove toxic waste and to manage the safety requirements. In our process, we operate at room temperature and have a completely electrified process. We use zero fossil fuels, and the generation of solid waste is about 70% less than traditional recycling methods. We also have zero water discharge. Whatever water is used during the process is completely recycled. Our process actually releases around 70kg of oxygen for every ton of metal produced. We use proprietary organic food grade chemicals in our process, which makes the process even more environmentally friendly. So, in effect, we recover more metal at a cheaper cost and in an environmentally friendly manner.
HC Insider: How important is the recycling of batteries to support future lithium and cobalt supply constraints?
NC: Recycling is critical for the electrification drive to be successful globally. I'm not just talking about lithium and cobalt; but all other metals like copper, lead, nickel, and rare earths. There's only a finite amount of minerals available and some metals like cobalt are mostly available in conflict territories. That's not a great value proposition from a supply perspective. Plus, the idea of mining these metals in the long-term and shipping them halfway around the world is far from sustainable. If you look at the price of cobalt, it has increased many times over the past few years and the only way it will be affordable for all countries is to start the recycling drive. It needs to be done, and it needs to be done properly. We won't be able to have an electrical revolution without enough sustainably recovered metal.
HC Insider: What are your plans for the next five years for ACE Green Recycling?
NC: In the next five years, we are looking to establish ourselves as a global recycling player. We're looking to set up at least 15-20 of our own plants for lead-acid battery recycling in various parts of the world. We also hope to have at least 5-10 plants for lithium-ion battery recycling. We are also focusing on recycling the seven to eight per cent plastic that you find in batteries. This will be our entry into plastic recycling over the next few years as we can leverage our infrastructure to also process third party plastic wastes.