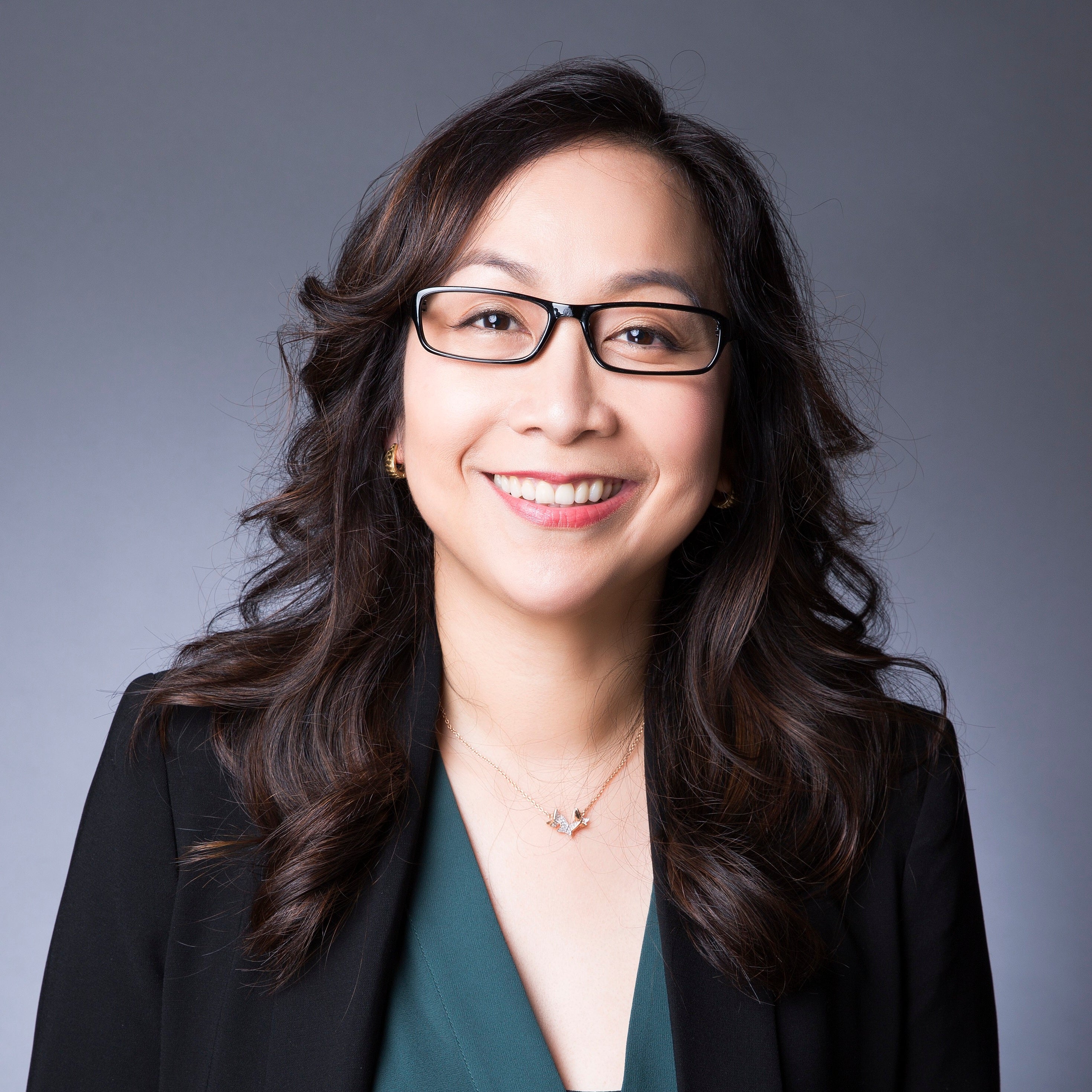 In the latest instalment of HC Group's Diversity Champion series, we had the privilege of sitting down with Ephi Banaynal dela Cruz. For over two decades, Banaynal dela Cruz has developed and implemented global standards, programs, and technologies in corporate sustainability and human rights, product design, environment, safety, engineering, security, and responsible supply chains at several Fortune 500 companies.
Currently, she is the Co-founder and CEO at Context Nature Public Benefit Corporation and the Chair Emeritus Steering Committee for Responsible Minerals Initiative (RMI), a global multi-industry initiative focused on promoting responsible mineral supply chains.
With a passion for protecting the environment, communities and driving positive change, Banaynal dela Cruz has been at the forefront of efforts to ensure responsible practices and foster a more equitable, sustainable and regenerative future. In this exclusive interview, she opens up about her personal and professional journey, highlighting the challenges she faced and the victories she celebrates.
HC Insider: Please tell us about your career leading up to ​Context Nature and ​RMI.
Ephi Banaynal dela Cruz: I consider myself incredibly fortunate and grateful for the multitude of opportunities that have shaped my career, as well as the mentors and teams who have entrusted me with leadership roles. Over the past few decades, I have been actively involved in establishing and executing global standards and initiatives for numerous Fortune 500 companies. I have worked with organizations such as Palm, SAP, and Microsoft. My work has spanned a wide range of areas, encompassing corporate sustainability, human rights, product design, environmental safety, engineering, security, and notably, responsible supply chain management.
HC Insider: What are your responsibilities at Context Nature and RMI?
EBdC: In my role at RMI, I currently serve as Chair Emeritus after fulfilling the Chairperson position for four years and completing two terms. As part of the steering committee, we provide strategic guidance and direction to the organization which involves overseeing general management and setting goals and objectives. Additionally, we have the important task of developing and overseeing the organization's strategic plan and managing the annual budget.
At Context Nature, I am one of three founders and currently hold the position of CEO, and President of the Board of Directors. In this capacity, I have overall responsibility for the company's activities, including strategic direction and overseeing the development and implementation of our initiatives. Our company's mission is to accelerate our transformation to a nature-positive economy by integrating nature into business and investment decision-making.
HC Insider: How do you receive support as a leader at RMI and Context Nature?
EBdC: In my role as a leader at RMI, I am fortunate to have a supportive structure in place. RMI benefits from having a board of directors, specifically the Responsible Business Alliance (RBA) board, which provides guidance and oversight. Additionally, I receive support from the RBA CEO, VP of RMI, and the dedicated staff. Given RMI's affiliation with the Responsible Business Alliance, we enjoy a valuable partnership that helps us navigate the challenges we encounter.
At Context Nature, I continue to be supported by a trusted network of advisors. These experts share our values and serve as an invaluable sounding board for me. We support and learn from one another, aiding our personal growth and development. Within this network, we hold informal discussions, often referred to as "coffee chats," where we openly address challenges we face or explore specific topics. The collective expertise within the group provides substantial support in the respective subject areas. Equally important is the emotional support we offer one another. We engage in non-judgmental conversations, adhering to Chatham House rules, creating a safe space where we can freely express ourselves.
Personally, I find tremendous value in these interactions, as they provide a means to address challenges and seek advice without the constraints of formal meetings. Such support becomes especially crucial during moments of difficulty when having someone to confide in over lunchtime or whenever needed can make a significant difference. Having a network that offers this kind of support is truly invaluable.
HC Insider: What are you passionate about and how has that fueled your success?
EBdC: I have always been deeply passionate about upholding human rights, preserving human dignity, safeguarding the environment, and promoting peace and justice. This passion has been a driving force throughout my life and career. Reflecting back on my childhood, I distinctly recall expressing three aspirations when asked what I wanted to be when I grew up. The first was to become a doctor, driven by the desire to heal and care for others. The second was to become a teacher, motivated by the opportunity to impart knowledge and shape the minds of the next generation. And interestingly, I also expressed a long-held ambition to run for the presidency in the Philippines. It seems I had an inclination for voicing my opinions and seeking leadership roles even from a young age.
The values instilled in me by my family, particularly my parents and grandparents, have played a pivotal role in shaping my character and guiding my path. These values have consistently driven me to seek positions and engage in missions that align with my passions.
Another passion of mine lies in recognizing the power of design. I firmly believe that design can be both the problem and the solution. This understanding has shaped my approach to work, constantly reminding me to advocate for well-thought-out designs. By intentionally designing conversations and spaces that welcome diverse perspectives, I have witnessed the immense benefits that arise from embracing diversity. This approach has contributed significantly to the success of the projects I have been involved in.
HC Insider: What have been some of your career highlights?
EBdC: One significant achievement is my involvement in greenfield projects focused on environmental and social responsibility. These projects often lacked established blueprints, but through passion and the power of intentional design, we were able to bring people together and make progress in these areas. For instance, during my time at Palm, I played a key role in establishing the first environmental stewardship program and developing standards for sustainable packaging. Another notable highlight was contributing to the creation of Scope 3 greenhouse gas emission standards for supply chain, which has now become a mainstream topic.
At Microsoft, I successfully designed and implemented a supply chain compliance management system that went beyond mere regulatory requirements. This involved developing a technology platform to guide and integrate accountability into procurement processes, as well as launching learning communities and an online academy for the supply chain.
However, it is important to note that these accomplishments would not have been possible without the incredible teams I have had the privilege of working with. Collaborating with passionate, driven, and values-aligned experts has been a constant theme in my career. Their collective power and expertise have allowed us to achieve more than I could have imagined alone.
HC Insider: What were some of the challenges you faced during your career and how did you overcome them?
EBdC: One significant challenge I encountered was being a woman in a predominantly male-dominated field. It wasn't just about gender, but even physical attributes sometimes made it tough. Especially in my early days as a quality engineer, the teams I worked with, and the manufacturing setting were predominantly male. As a female leader, I often had doubts and had to navigate through those uncertainties.
However, I have seen a remarkable shift in team composition over time. As I progressed in my career and gained more influence, I had the opportunity to actively shape the diversity of my teams. This made a huge difference. There's a distinct contrast between being handed a pre-established team and building one from scratch. So, as I moved forward, I made a conscious effort to prioritize diversity and provide more opportunities to others. This deliberate action has played a vital role in gradually transforming the team dynamics and overcoming the initial challenges I faced.
HC Insider: How do you get people to follow your lead?
EBdC: It's crucial to understand the motivations of the individuals you're trying to influence. Active listening is key, gathering as much information as possible about what drives them. Even in casual conversations, being curious and asking questions to foster dialogue rather than immediately asserting your thoughts has proven more effective. Once you identify any underlying biases or language barriers, it becomes important to figure out what resonates with them and invest in that process of discovery. This approach has allowed me to establish credibility as a partner, which then builds trust. With trust, you gain inclusion, enabling you to make a meaningful impact.
I must acknowledge that discrimination still exists, and my family and close network of individuals, whom I lovingly call my angels, help me stay grounded. They've been instrumental in helping me find my voice, advocating for myself, and gaining confidence in my abilities. Additionally, I have learned to speak up respectfully, addressing situations that made me uncomfortable. Constructive dialogue and finding the right timing have been essential in navigating these challenges.
Another challenge I faced was being part of greenfield projects, where I had to venture into unfamiliar territories. To overcome this, I dedicated significant time to learning. Cultivating curiosity and collaborating with others has been instrumental in navigating the unfamiliar and taking on new challenges.
HC Insider: How do you advocate for inclusivity in the workplace?
EBdC: When it comes to advocating for inclusivity, I've found three main approaches. First, during the team-building process, I'm intentional about hiring and creating job descriptions that don't inadvertently exclude exceptional talent. I've learned the importance of demonstrating inclusivity even during interviews, making candidates feel welcomed and showing them the kind of company we aspire to be. It's about both being a responsible hiring manager and ensuring that those you invite to join the team feel included from the start.
Secondly, advocating for inclusivity means actively working to create an inclusive experience for team members. As a leader, I continuously advocate for the team itself, making sure that each individual feels a sense of inclusion based on their unique needs. It requires setting clear intentions and designing processes that support inclusivity.
Lastly, advocating for inclusion means speaking up when we witness situations that make others uncomfortable or when something doesn't feel right. It's about being an ally, checking in on people, and actively championing every voice being heard.
HC Insider: Was there a point in your career or personal life where you started thinking more about diversity?
EBdC: Absolutely. Being Filipina in a foreign country, right from the start of my career, I was aware of the importance of diversity. I wanted to feel that my perspective and experiences mattered. However, I began thinking about it more consciously when I started assembling teams and taking on leadership roles. I noticed that groupthink was a common occurrence when people from similar backgrounds and experiences came together. That's when it hit me. I thought, there has to be another way. It was clear to me that if everyone thought the same way, we couldn't see beyond our own limited knowledge. It became crucial to bring in voices that could provide fresh insights and challenge the status quo.
HC Insider: How can companies approach understanding co-workers from different backgrounds?
EBdC: There are a couple of key things that companies can do to foster understanding among co-workers from diverse backgrounds. First and foremost, it's crucial for companies to be intentional about acknowledging and embracing the differences in people's backgrounds and experiences. This means setting clear commitments to creating a safe and inclusive environment where individuals are valued for who they are. It's not just about knowing the value of diversity; it's about internalizing that value and understanding how it truly impacts the organization.
Education is another important aspect. Many times, leaders and employees may lack the necessary tools to effectively manage and respond to the needs of a diverse workforce. Offering learning opportunities, such as training on unconscious and conscious bias, can be immensely helpful. I've personally seen the positive impact of such initiatives in my previous company.
Creating a safe space for open communication is equally vital. When everyone feels comfortable speaking up, despite language differences or contrasting perspectives, genuine understanding can begin to take shape. It's important to recognize that people may have been raised with different beliefs or ways of thinking, and that can initially cause a standstill. However, by fostering an environment where individuals feel safe expressing themselves, we can break through those barriers and start the process of hearing and understanding one another.
HC Insider: What do you like most about mentoring and what is your advice for others wanting to be a mentor or those that are looking for a mentor?
EBdC: Being a mentor is a rewarding experience for me in so many ways. First and foremost, it's a chance for me to give back and make a positive impact on someone else's journey. I've had the privilege of receiving guidance and support from mentors throughout my own career, and mentoring allows me to pay it forward. But you know what? Mentoring is not just a one-way street. I also learn a lot about myself in the process. When my mentees share their experiences and ask for advice, it forces me to reflect deeply and gain new insights. It's a journey of self-discovery for both of us.
Another aspect of mentoring that I absolutely love is the energy and passion that mentees bring. Their enthusiasm and drive inspire me and remind me of the excitement I had earlier in my career. It's invigorating to see their growth and progress.
Now, if you're considering becoming a mentor or looking for one, I have a few pieces of advice. First, it's important to have a clear agenda and schedule in advance to respect each other's time. Additionally, I highly encourage mentees to develop a development plan. This not only makes both parties more invested in the process but also helps me as a mentor understand their specific needs and whether there are other mentors who may be better suited to support them. It's all about setting goals and tracking progress.
Ephi's top tips for career success
Self-Discovery and Direction - Be clear about your values, principles, and purpose. Having a clear sense of who you are, and your goals will help guide you through different stages and challenges.
Collaborate for Growth - Embrace the power of collaboration and learning from others. Co-creating and seeking diverse perspectives can lead to better problem-solving and personal growth.
Cultivate a Supportive Network - Build a supportive network of trusted individuals. Surround yourself with people who provide emotional support, act as sounding boards, and help you navigate tough times. Reconnecting with former colleagues, joining employee groups, and exploring peer networks are great ways to expand your circle.
Remember, everyone's journey is unique, so find what works best for you and be open to exploring different opportunities and relationships along the way.
To speak to our Sustainability team, please contact: