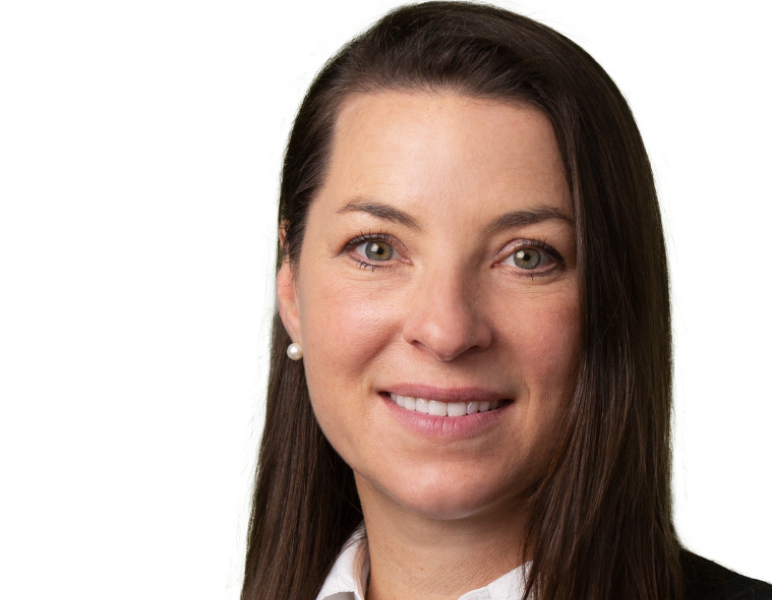 HC Group's Diversity Champion series profiles senior diverse individuals in the energy and commodities sector to voice their personal and professional journey. In our latest interview, we speak to Julie McLaughlin, Managing Director at Alvarez & Marsal, to learn more about her passion for the environment and how it led her to an 18-plus-year career in the energy sector.
We discuss McLaughlin's career and how it has taken her to over 16 countries, exposing her to diverse cultures and values, resulting in an increased awareness of the importance of cultural diversity at work. We also explore the importance of resilience and the role it can play in career success and McLaughlin's passion for helping women in energy through her work with the Hawthorn Club and Lean In Network Energy– two groups that provide women in energy with the tools they need to succeed.
HC Insider: Please tell us about your career leading up to Alvarez and Marsal.
Julie McLaughlin: I studied Environmental Science at university and shortly after graduating, I joined the US Peace Corps to become an environmental educator in Nicaragua. For people who are not familiar with the US Peace Corps, it's a US government programme that was established by John F. Kennedy in the 1960s. The programme sends its "volunteers" to live and work side by side with community members on locally prioritised projects, build relationships, and exchange cultures and knowledge. I came back to the US after the two-year programme and completed an MPA at Colombia in Environmental Science and Policy. It was during this time that I found my first professional love, environmental attribute markets, which led me to a carbon offset start-up called Ecosecurities. At Ecosecurities, I started working on projects that involved offsetting greenhouse gas emissions in developing countries. In 2008, I joined E. ON Climate and Renewables where I was involved in developing and investing in renewable energy projects. Later, I went on to work in renewable energy start-ups as well as private equity (Brookfield Renewable and a Carlyle portfolio company). My move to Alvarez & Marsal came about in 2021 after someone in my network connected me to a partner in the energy practice. It was an incredible opportunity to use my experience and skill set in a new way at a time when there was a real shortage of talent in clean energy and renewables.
HC Insider: What does your role at Alvarez and Marsal involve?
JM: My role is focused on growing the clean energy practice, so that involves everything from our go-to-market strategy, to developing client relationships, and taking a view on where the market is going. Another aspect of my role is supporting the delivery of our projects with the relevant project teams. I also identify opportunities where we can partner with clients to help them overcome challenges and take advantage of the fast-evolving energy transition space. .
HC Insider: Why did you join Alvarez & Marsal and what motivates you to stay?
JM: I joined Alvarez & Marsal because of the entrepreneurial culture here. I really wanted to build a business in a way that made sense to me, and that is not always possible in corporations. It turns out that Alvarez & Marsal is a staunch supporter of this kind of entrepreneurial spirit, and it made me realise I can supercharge what I want to do by plugging into this established firm and building the practice that I want to lead. Also, the head of the energy practice, Lee Maginniss, is a fantastic leader and this motivates me daily.
HC Insider: How are you supported as a leader at Alvarez and Marsal?
JM: I do feel very supported as a leader and part of that is having someone senior like the Managing Director of the US Energy Practice available to talk to when needed. That availability also applies to other colleagues within Alvarez & Marsal. It is important to be able to work through challenges, partner with others when opportunities come up, and get feedback on my work. Just last week, there was a senior partner at the company who said, "You need to trust the process and if you work through the process of identifying opportunities in the market and building relationships correctly, then success will come." That advice felt incredibly supportive because he was telling me to look for ways to renew my faith in myself.
HC Insider: You have worked across sixteen countries. Has this had an influence on how you build and grow talent?
JM: When I lived and worked in South America, there was the challenge of speaking another language in a professional setting. In Europe and Asia, I conducted business in English (sometimes with the help of a translator), but often encountered cultural and language disconnects. I think these experiences have given me an enormous respect for people that are effective professionals working in a language and culture that is not their own. I didn't think about the many layers of culture before I started living and working abroad, and now I think about it at all levels. Being exposed to diverse cultures makes you think about someone else's perspective, their values and how you can relate to them. It is a huge plus for me if I hire someone who has lived and worked outside of their home culture and has shown resilience and agility.
HC Insider: What are some of your career highlights?
JM: I am proud that I have lived and worked in many markets and at different companies all around the world. I have made a couple of tough pivots in my career. I studied for an executive MBA at the University of Chicago while I held a leadership role at E.ON Climate & Renewables in Southeast Asia. When I graduated, I was almost shocked that I had made it through the 21-month programme. I moved countries twice during that time because E.ON went through a restructuring which resulted in closing the Southeast Asia office, and so I had to unwind the business that I had built while also studying for my MBA. I got through mostly because of grit. During that time, I didn't exhibit as much grace as I would have liked. Before that experience I was always looking for my edge and to see how far I could push myself. And you know what – I found my edge. Now I'm okay with knowing how far I can push myself, but I don't need to operate at that level all the time. It's not healthy. With age and experience, I have relaxed a little bit about goals and targets because the truth is, it doesn't always serve you to force yourself to accomplish something that you have committed to. Oftentimes it does, but I think you must be honest with yourself and ask if a commitment you made is still in your best interest.
HC Insider: What were some of the challenges you faced during your career and how did you overcome them?
JM: One of the biggest challenges I faced during my career came when I left E.ON about 10 years ago to move back to the US. I wanted to re-establish roots in the US and build the rest of my career here. I had a tough time finding the right job after I moved back to New York because people doubted if I could do business in the tristate area, and I was considered a risky hire. I'd conducted business in Indonesia, China, the Philippines, Thailand, Ukraine, and Latin America but I had only a few years of experience in the US and that was during my time at Ecosecurities. I had to work my way back up the chain, which felt like a failure at the time. Looking back, it was a great learning experience. The interesting thing is, once I added US experience to my resume, most companies were more fascinated with my exposure to international markets. It made me realise that everyone has their own perspective when considering risks and that what can feel like a setback, can be a valuable learning experience. I didn't feel that these companies had assessed me fairly, but I understand that hiring is a difficult process, and you can't get to know someone without speaking to them. That's why it's so important to get people on the phone and provide colour to your background. It makes an enormous difference.
HC Insider: During your career, what has been critical to your success?
JM: Resilience has played a major part in my career. I think everybody faces challenges and failures. I've certainly faced both, but what sets you apart is the ability to learn from those situations, get better and have another go at it. Have faith in yourself. Something I tell people who are just starting out in their career, is that a lot of the things that make you successful can be uncomfortable. Like interviewing or stretching for a big role. Stretching is uncomfortable. Success isn't determined by whether you feel comfortable in a situation. It's about how well you tolerate discomfort.
HC Insider: What do you hope to achieve as North America Advisor for the Hawthorn Club (the international network for executive women in the energy industry) and as Board Member for Lean In Network Energy?
JM: I'm passionate about supporting other women in energy and building networks that our future women energy leaders can lean on. I was obsessed with finding a female mentor and couldn't find one until about five or six years ago. Obviously, there are amazing male mentors in our industry but there are certain challenges that only women deal with and only a woman can fully appreciate. It's important to acknowledge this and build a female network that can give you the tools you need to succeed. Interestingly, I found my current job through a fellow female board member at Lean In Network Energy, so networks are powerful. I have reached the point in my career now where I have a strong network, and I have a great understanding of the energy market so I can be especially useful to members of both the Hawthorn Club and Lean In Network Energy. These organisations are quite different, but they both serve women in energy and that is the most important thing to me.
HC Insider: What are you passionate about and how has that fuelled your success?
JM: I am deeply passionate about the environment, climate change, and finding solutions and the right people when taking on challenges and projects. After joining the Peace Corps, my dad asked me how I was planning to make money and I was just very bull headed and knew I would figure it out. I said, "This is what I am passionate about, this is what I want to spend my time on, and I will find a way to make money." I was lucky to have that clarity early on. I don't know whether it was naivety or confidence, but I was determined to find a way to be a professional within the space I felt passionate about. It was difficult for some years to find good jobs because renewable energy was the baby industry of oil and gas for an awfully long time, and I feel so fortunate that I am mid-career in a space that everyone wants to participate in and talk about now. There are so many opportunities for people at every stage of their career in clean energy and renewables, but it hasn't always been like that.
HC Insider: How can the energy sector improve diversity at the top-level?
JM: Like other male dominated industries, it has been historically difficult for women to be successful. You had to be tough to stick it out. I had to adapt more in the past than I do today. The best way to describe it is that it was just a tougher environment, you needed thicker skin, and you had to tolerate a lot to be successful. I don't think this has gone away entirely but it has improved. There are plenty of environments that are much more inclusive and value different perspectives. Because of this, I always try to hire diverse talent if I can. It is our collective responsibility to invest in diverse candidates and support them through their careers so we can see more diversity at senior levels.
Julie's top tips for career success:
Find what you are passionate about and focus on it. Figure out early on what it is that you like doing and try to pursue that. Once you have that clarity, keep working towards your goal and recognise that it is going to take several steps before you accomplish it.
I would also advise others to invest in their network because developing your network can be very powerful for your career. It is incredibly enriching as well to be connected to people that come from diverse backgrounds and experience. You can also make lifelong friends through your professional networking. Think of it like you do with your pension. The earlier you start investing in your network, the more you will benefit later in your career.
If you would like to contact Julie, please visit alvarezandmarsal.com/our-people/julie-mclaughlin
To speak to our Sustainability and Renewables team, please contact: