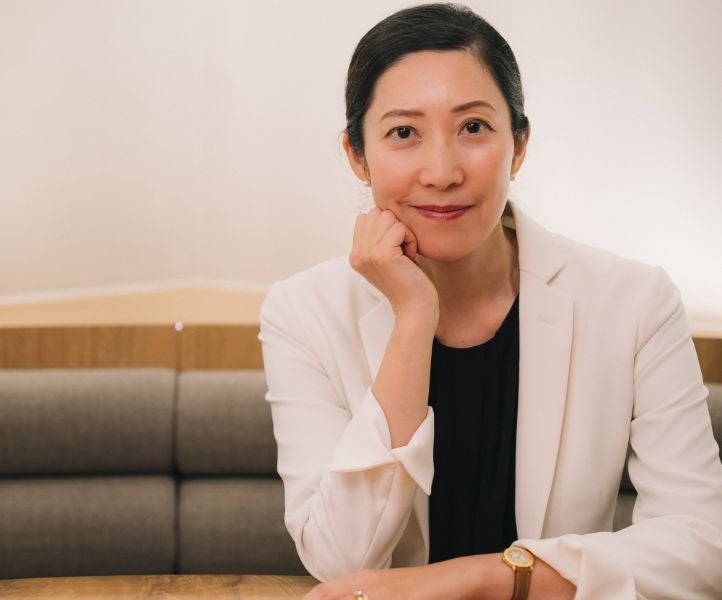 In our latest instalment of HC Insider's Diversity Champion series, we had the privilege of sitting down with Yuki Ghantous, Japan Country President for BHP. Yuki's career path, from her experience in the West Australian state government to her current role at BHP, showcases her strong leadership and commitment to diversity and inclusion.
In this interview, Yuki shares her career insights, the pivotal role of empathy in leadership, BHP's progressive diversity initiatives, and valuable advice for companies in the commodity industry seeking to embrace diversity.
HC Insider: Can you tell us about your journey in the global commodity industry, from your early career to your current role as Japan Country President at BHP?
Yuki Ghantous: Certainly. I began my career in the West Australian state government, where I focused on facilitating trade and investments between Western Australia and Japan, Korea, and Southeast Asia. This role exposed me to the mining and resources sector, which sparked my curiosity. I wanted to delve deeper into the commercial and private sector aspects of the industry. I spent my first 9 years in the mining sector in Perth and Singapore in internal-facing roles in commercial and marketing. In 2020, I took up an external-facing role in Japan, which was a significant shift from my previous experiences in Australia and Singapore. I've been in Japan for three years now, serving as the Japan Country President for BHP.
HC Insider: What does your current role at BHP involve?
YG: My current role as Japan Country President for BHP is multi-faceted. My core responsibility is to manage and expand our customer relationships and partnerships, ensuring our engagement and business are meaningful not only for BHP and our customers, but also for the Japanese society where we have a very long-standing relationship with many customers, joint venture partners and other stakeholders.
To help me excel in this role, I need to maintain a deep understanding of our customers, the market dynamics, and comprehensive knowledge of how BHP operates. As the country head representing BHP in Japan, I also engage with both industry and government stakeholders. It's a diverse and broad role, presenting a wide range of responsibilities.
HC Insider: During your career, what has been critical to your success?
YG: I would highlight three key elements. Firstly, building a strong network, both internally and externally, has been essential. This network has continually challenged my biases, encouraged me to explore further, and served as a valuable support system. For instance, my external network has been particularly influential.
Secondly, focusing on what I can control has been a pivotal guiding principle. In the workplace, there are often numerous things we can't influence or change. So, concentrating on what I could control helped me to stay focused on what truly matters in my career.
Lastly, I've learned not to shy away from challenges. My network, including peers, friends, and mentors, has played a significant role in pushing me to look at things from different perspectives. They've challenged me not to limit myself and encouraged me to take on roles or tasks that initially seemed daunting. All that being said, I continue to explore, learn and listen to help me better myself every day.
To speak to our Metals and Minerals team, please contact:
HC Insider: Leading with empathy is a core part of your leadership style. How do you integrate empathy into your roles in sales, marketing, strategy, and transformation?
YG: Empathy, to me, means truly understanding the situation and feelings of others rather than merely sympathizing with them. This approach has been beneficial both in my interactions with customers and within my team. For example, one of my team members faced challenges in managing her work-life balance after returning from maternity leave. She had two young children, and the availability of childcare support in Japan is limited. Her husband also has a demanding career, and she was struggling to juggle her career and family responsibilities. She approached me, expressing her concerns about working full-time. In response, I invested time in understanding her family situation and career aspirations.
We created a two-year development plan for her, broken down into quarterly increments. We tailored the plan to accommodate her changing family dynamics, as her children would grow and become more independent. This included leveraging flexible work arrangements and defining clear KPIs for her to meet while mostly working from home. The result was impressive—she emerged as a strong performer and maintained her career ambitions while effectively managing her family responsibilities. It was an example of how empathy, coupled with a customized development plan, could help an employee reach her potential and balance her professional and personal life effectively.
HC Insider: BHP has been proactive in driving diversity and inclusion at all levels. Can you elaborate on the initiatives and strategies that the company has implemented to achieve more women in senior roles and increase retention of female employees?
YG: BHP's journey toward greater gender diversity and retaining female employees has been rooted in a data-driven strategy. We started by analyzing internal and external data, asking essential questions, such as why women weren't applying for positions at BHP, why they weren't receiving promotions at the same rate as men, and why some women were leaving the company more frequently than their male colleagues. Our approach is firmly grounded in data, and we have implemented several key strategies.
We recognized that offering flexibility in working arrangements was essential. We created a policy that allows employees to request part-time work or different working hours, dependent on discussions with their line managers and based on trust. This single policy has had a significant impact in retaining female employees. We also collaborated closely with our suppliers to make machinery more user-friendly. This included changes to machine design and even uniform design tailored to female employees.
We conducted training and adjusted policies to mitigate unconscious bias. Small changes like removing names from job applications can make a substantial difference. We recognize that we all have unconscious biases, and this consistent effort to address them has been crucial. We also revamped our recruitment and branding campaigns to showcase the career opportunities women can have at BHP. We want potential candidates to see the possibilities available to women within the company.
HC Insider: Job share opportunities at the senior level are a noteworthy aspect of BHP's diversity efforts. Could you explain how these opportunities work and how they contribute to a more inclusive workplace?
YG: Job share opportunities are an essential part of our diversity efforts and have been instrumental in promoting a more inclusive workplace. Job share allows employees at any level, including senior leadership, to continue working but in a different setup. It's ideal for those moments in life when you may want to work fewer hours to pursue personal passions or other professional commitments.
The way job share typically works is that two people share one role. They often work three days a week, with two days dedicated to their responsibilities individually and one day set aside for handover. Effectively, the job is managed by two individuals, giving it the benefit of two different perspectives.
For employees, job share means they don't have to stop working entirely when they want to reduce their workload. They can maintain their careers in a more flexible format, which is a significant win for them. As for BHP, we retain valuable talent while offering employees the flexibility they need. It's a win-win situation. Employees who are given this flexibility are often motivated to make it work. The handover day ensures a smooth transition, and it's a testament to our commitment to providing an inclusive work environment.
HC Insider: You have experienced working in various locations, including Japan, Australia, and Singapore. How have cultural differences and regional nuances influenced your approach to promoting diversity and inclusion in different settings?
YG: The key takeaway is the importance of active listening and empathy. Do not assume that team members or colleagues share the same beliefs, perspectives, or background. Effective communication and a genuine effort to understand how people are feeling, what they're thinking, and why they hold certain beliefs are crucial. This approach can provide valuable insights. It's essential to challenge one's biases and encourage others to do the same.
Networking and having individuals who can challenge these biases is vital. Psychological safety in the workplace is also fundamental. It's critical to create an environment where people feel comfortable voicing their concerns or discomfort.
HC Insider: What did you gain from your time at Women in Mining and Resources Singapore (WIMAR)?
YG: WIMAR provided an excellent platform for networking. And it's not just networking for the sake of networking. You get to connect with individuals from diverse backgrounds who bring different perspectives. This expanded my network and broadened my perspective significantly.
WIMAR offers various subcommittees and opportunities for involvement. For example, leading events or projects within WIMAR was an excellent training ground for honing leadership skills. It's like a practice ground for future leaders. WIMAR Singapore is a supportive environment where individuals can practice and apply leadership skills, learn from their experiences, and grow.
HC Insider: What advice would you offer to other companies in the commodity industry looking to attract, recruit, and retain diverse talent effectively?
YG: From my perspective, there are five areas of focus that have been instrumental in our journey to attract, recruit, and retain diverse talent effectively. Firstly, it's crucial to recognize that it takes time for people both within and outside the organization to understand and believe in the significance of diversity. It's essential to be honest about this fact.
Secondly, leadership buy-in is paramount, starting from the very top of the organization. Senior leadership must show commitment to gender balance and make it a key performance indicator (KPI) for senior leaders and a company-wide performance measure.
The third area of focus is data. Data and measurement are essential in understanding where barriers exist. Regularly analyzing data helps identify areas that need improvement, and it provides valuable insights for decision-making.
The fourth area of focus is building foundational elements such as mitigating bias, offering flexibility, and addressing the gender pay gap. These foundational aspects are critical. Finally, it's important not to shy away from the gender equality topic. There should be a resolute commitment to making it a priority. There is no excuse to shy away from this topic.
These five key elements have been critical in driving our performance in the area of attracting, recruiting, and retaining diverse talent effectively.