Recent developments in food and nutrition show more discerning Asian consumers keeping pace with other markets when it comes to demand for healthy alternatives
Asia's consumers are getting savvier when it comes to food and nutrition, increasingly asking questions about the food they eat and how it is produced. Just one generation ago, many people in the region bought food from street markets rather than supermarkets and simply focused on having three meals a day. Now, as wealth increases, people are becoming more health-conscious and much more discerning.
China is now the world's fourth-largest market for organic food, with a market worth US$2.8 billion and forecast to grow at a compounded annual rate of 14 percent until 2022. Asian countries, including Thailand, India and Sri Lanka, have introduced taxes to reduce the sugar content in food, and the Philippines and Vietnam look set to follow suit. In fact, in 2017 the Asia Pacific region accounted for 30 percent of the global health and wellness market, which includes superfoods, supplements and serums, compared to 19 percent a decade earlier, according to Oliver Wyman.
The challenge for food producers in the region is to keep pace with growing middle class demands for healthier snacks, more details on food provenance and all-natural ingredients in place of chemicals and preservatives. Morten Harmsen, General Manager for Southeast Asia at Chr. Hansen, says: "We are focusing on solving dilemmas, as many of these trends come with a natural dilemma – you want a healthy product, but at the same time you want it to taste like the full-fat, full-sugar and full-calorie version, for example. Or you want a product without chemical preservatives, while still having confidence in your product staying safe to consume throughout the shelf life."
He says his business is currently prioritising the delivery of 'free-from' alternatives, whether that means lactose-free to accommodate the high prevalence of lactose intolerance in the region, or free from chemical preservatives, making use of microbiological alternatives. "Although we see the same overall concern about staying healthy, consumers are still not willing to sacrifice on flavour," he says.
One marketing director based in the region and working for a global food and nutrition business agrees that taste is still extremely important for the Asian consumer. He says: "In many countries, although consumers are becoming more health cautious and saying that health is more important than taste, the reality from research shows that when the majority of consumers make purchasing decisions, they still put taste and texture as their priority. Most of them don't want to sacrifice taste and texture for their healthier food."
He adds, "This brings challenges to both brand owners and solutions suppliers, because balancing tasty and healthy is not easy. The possible higher costs and food protection issues are further challenges."
Food safety is a big issue in China thanks to a history of food production scandals. As such, the country's consumers will often pay more for brands they can trust, giving companies with good environmental, social and governance regimes an advantage. Globally, small brands are cannibalising big brands' market shares by understanding local consumer needs, and in Asia, that means the war for talent in food and nutrition is intensifying rapidly.
The search is on for food technologists with both the R&D skills to develop high-tech solutions to consumer demands and the commercial business development capabilities to stay plugged into fast-moving markets. Harmsen says: "We continue to recruit multi-faceted individuals and people that can think less traditionally to solve dilemmas. As the technological level of our solutions increases, even our commercial employees have to be familiar and comfortable with the technical aspects of our solutions."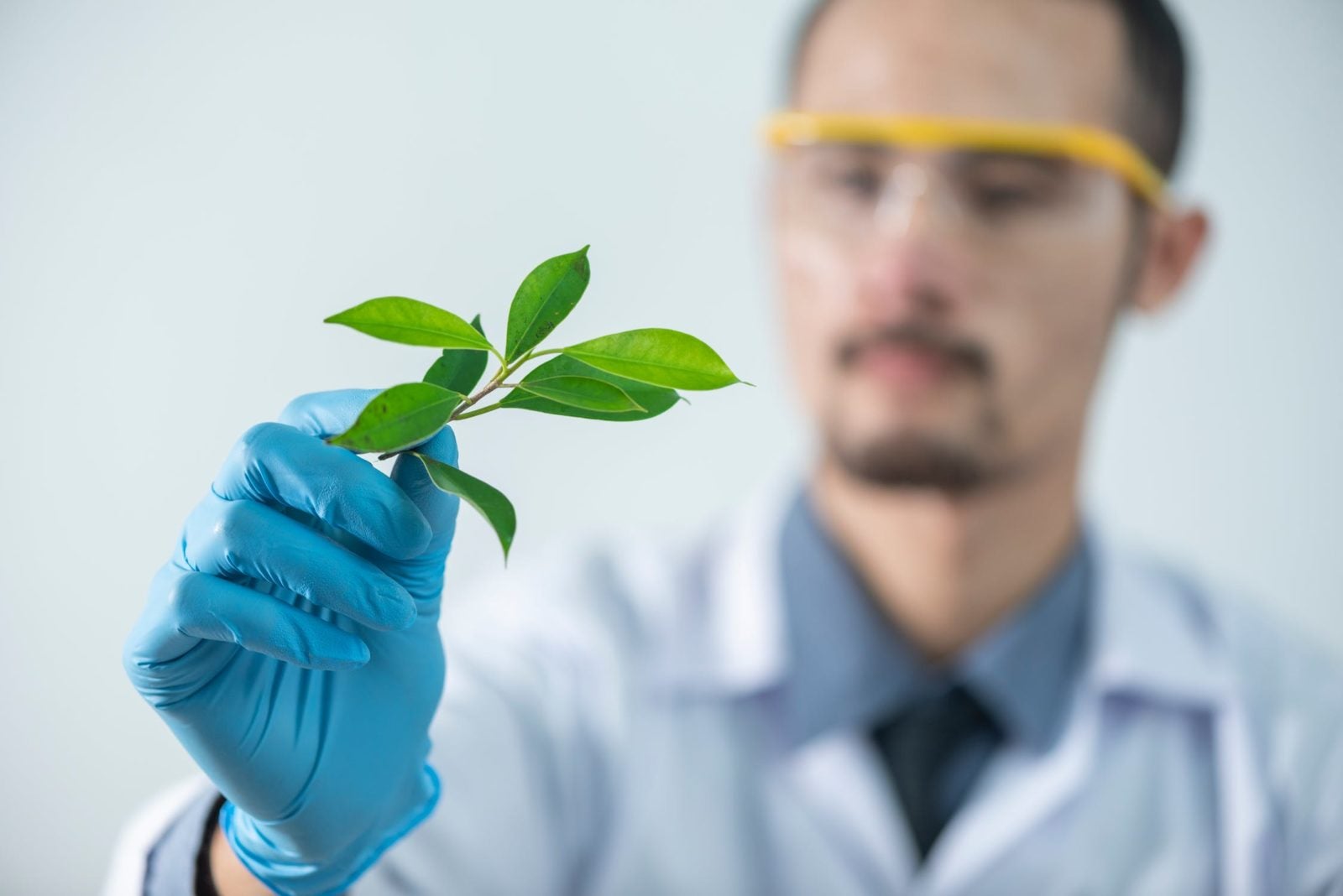 This search for more nimble and strategic thinking from candidates is dialling up the challenges in the recruitment market. Companies we spoke to agree the historical business model is no longer being fit for purpose as manufacturers struggle to be more innovative and flexible, while still controlling costs. Multinationals may lose out in this context to more nimble companies that have swifter decision-making processes and are set up to encourage more agile thinking.
In June, Tyson Foods, one of the largest meat producers in the world, launched its first plant-based and blended products in response to ballooning consumer demand for alternative protein sources. At the same time, innovators are working to add more and varied plant proteins to refrigerated and shelf-stable beverages as consumers move to vegetarian and lactose-free diets.
Amit Waikar, Senior Vice President of Sales, APAC, at Doehler Food & Beverage Ingredients, says alternative sources of protein are no longer niche products for the Asian market but are growing rapidly. He says: "Exposure or prior knowledge of new and upcoming health trends and products is a key skill set that is being sought. With the focus now on hiring solutions providers, a larger and more diverse set of skills is required of candidates in our markets."
Those working in food and nutrition in Asia must increasingly exhibit innovative and analytical skillsets, with an ability to deliver creative and bold ideas while understanding issues at a local level, as localisation becomes key.
With such a limited talent pool of food technologists with both R&D and commercial capabilities, many food tech businesses are resorting to hiring candidates with either the food industry knowledge or the technical knowhow, then investing heavily to address skill gaps internally. Companies are also now increasingly investing in graduate schemes as a means to build the technical expertise required through homegrown programmes.
With the era of Big Data and analytics now also firmly upon us, the food companies that can attract agile talent with true business development skills to respond to Asia's rapidly evolving appetites will be the success stories of the future.
Asia Pacific Moves
Yoke Wong, former Global Sr. R&D Manager for Starbucks, is now the Asia VP of Technical for Symrise.
Zhenhao Sun, previously the Global Category Lead for Sales & Distributor Services in J&J, has joined Mars Confectionary as the APMEA VP of Indirect Commercial
Ray Deidrick, former Senior Director of APAC Operations for Ingredion, is now the Global Technical Operations Director for Agriprotein
Anand Sundaresan, former APAC Business Director for Dow Chemical, is now the VP of Human Nutrition APAC for DSM
Vedavyas Vemuri, former Indonesia Operations Director for Friesland Campina, has joined Fonterra as the Operations Director for Malaysia.
Eduardo Gradiz Filho, previous President Grains & Oilseeds Brazil for COFCO, has been named the MD of China for Kraft Heinz
Nick Smith, former ASEAN Head of Supply Chain for Syngenta, is now the Supply Chain Director – Process Enablement & Project Management for Kerry Ingredients
Jun Saplad, previously the APMEA President of Scent & Care for Symrise, is now the APAC VP of Flavors for Firmenich
Andrew Mak, former Asia Quality Director for Brands Suntory, has joined Barry Callebaut as the Asia VP of Quality
Jacques Guglielmi, previously the Sr Executive VP of APAC for Solvay, is now the VP and GM of Greater China for Ingredion
Yan Zhong, former Associate Director of Nutrition Sciences for Mead Johnson, has joined Mengniu as the Senior Director of Nutrition Science and Health, R&D and Innovation
Anthony Bourke, previously the Transformation Director of George Weston Foods, has joined Bega Cheese as the GM of Operations
Phil Rybinsk, former National R&D and Quality Manager for Parmalat Australia, has joined The A2 Milk Company as the Chief Technical Officer
Simon Penny, previously the APMEA Demand Capability Lead for Mondelez, has joined Fonterra as the GM of Sales & Operations Planning
Peter Simms, former Supply Chain Commercial Manager for Woolworths Group, has joined Freedom Foods as the Group General Manager of Supply Chain