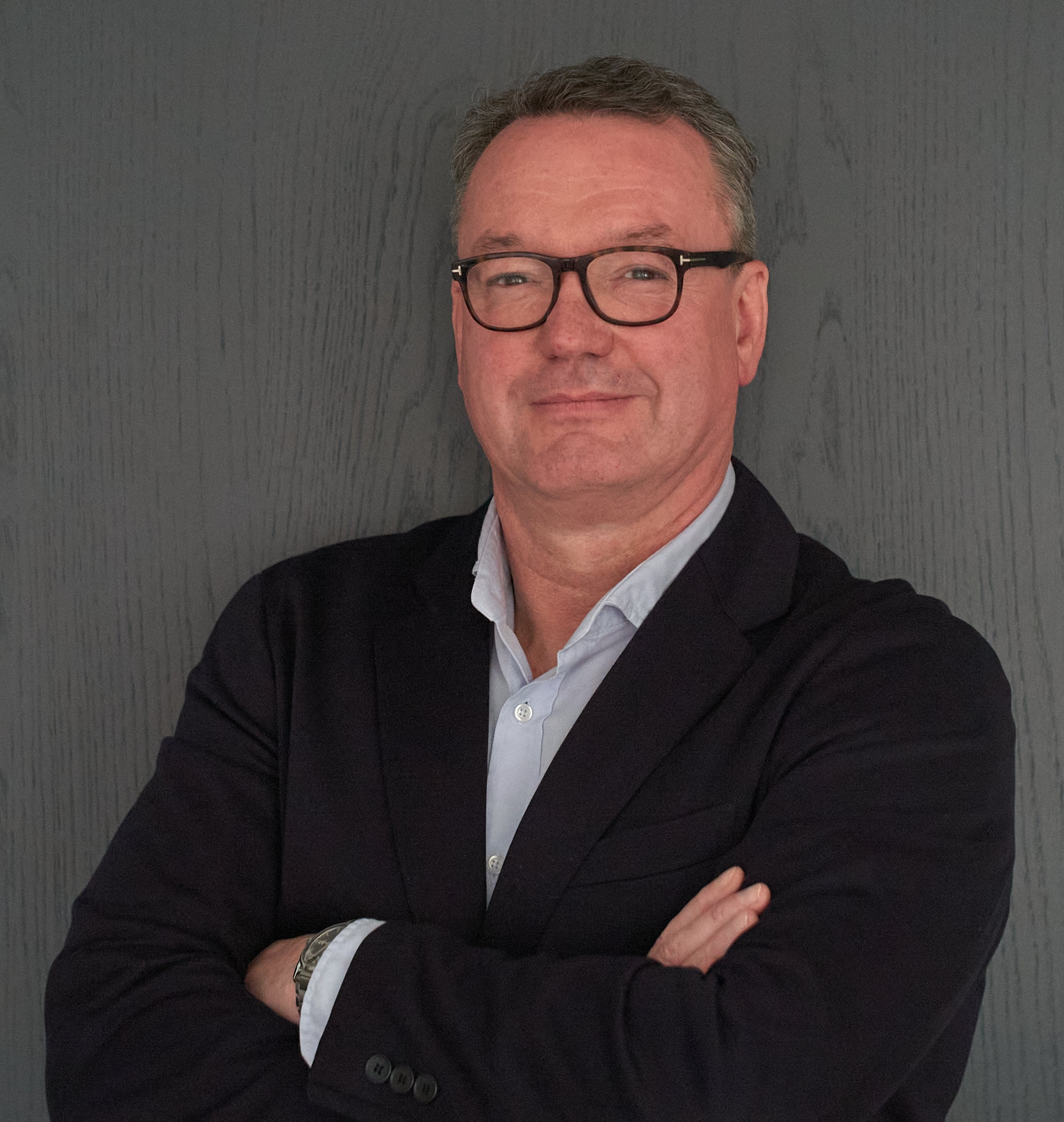 Sustainability in commodities is a multi-faceted practice and there is no standard job description for chief sustainability officers (CSOs). In fact, Peter Suasso de Lima de Prado, Head of Sustainability Office at major steel company Tata Steel Netherlands, shaped his own role after a multi-year experience in dry bulk and steel shipping which confronted him directly with the disruptions caused by climate change.
In the second instalment of our series dissecting the variety of CSO profiles, Suasso de Lima de Prado shares how he harnessed his commitment to fight climate change and helped Tata Steel Netherlands create sustainability strategies that both empower internal teams and promote a multi-stakeholder collaboration across the steel industry.
How was your role as the CSO of Tata Steel Netherlands created?
The role of Head of Sustainability Office was created two and a half years ago, and I took over the position in June 2022. I, however, have been active in the sustainability area for much longer. I joined Tata Steel Europe in 2013 to lead the European dry bulk and steel shipping activities. Two years later, I was appointed as Group Head of Chartering and Operations at Tata Steel Group, making me responsible for global marine transportation of raw materials and steel with teams in Ijmuiden, Calcutta, and Singapore.
I later moved back to Tata Steel Europe in preparation for the then-proposed joint venture with ThyssenKrupp. We needed to start thinking about managing a much bigger supply chain. The transaction did not go through as the European Commission in 2019 decided that it was not compatible with the European internal market. Therefore, I was left in a job that was not the right fit.
I had already dealt with the impact of tropical storms and flooding on our raw materials shipping operations from Australia and Brazil. I wanted to understand the root causes of these disruptions which clearly had more to do with the effects of climate change than the usual seasonal weather patterns. When I started educating myself on sustainability, at some point, the penny dropped, and I realized the strategic implications of the global challenges we are all facing.
This was four and a half years ago. I felt we needed to act. But simultaneously, I recognized the commercial dimension of sustainability, by creating value for our company and customers by embedding sustainability.
I started by acting in my own area of responsibility. A like-minded young professional and I co-designed a logistics sustainability program. You could call us change agents. Initially, there was some resistance to this program as it was new. However, over time, everybody joined in to participate. It is in its fourth year of implementation now. We reduced emissions by 19% and saved several millions of euros. Within two months of launching, we had 25 projects running and ideas coming in from all over our logistics organization.
What are the main initiatives delivered through Tata Steel Netherlands' sustainability programs?
From a high level, the following major initiatives at Tata Steel Netherlands support our vision of becoming a green, clean, circular steelmaker.
Our Roadmap+ program is focused on reducing our impact on the local environment and community. To give you an idea of its scale, we are investing €300 million in this alone.
Even more significant is our project to phase out coal from our steel production. We plan to become carbon neutral by 2045. This will be the largest industrial transformation since the company's founding in 1918. Hundreds of dedicated people are working on the design and delivery of our plans.
In another key initiative, Zeremis carbon-lite is a certificate-based, low-carbon emission steel solution offered to our customers with the potential to reduce CO2e intensity by 90%.
These initiatives do not mean we do not pay attention to non-decarbonization matters, where my team is currently working on together with colleagues from all over the company.
Can you give examples of these non-decarbonization-focused initiatives?
We are proud members of the Dutch International Responsible Conduct Agreement for the Metals Sector, a multi-stakeholder approach to business and human rights. Together with unions, NGOs and governments, companies work on improving conditions in the metals value chain by implementing the OECD Guidelines for Multinational Enterprises.
The energy transition will require a lot of critical raw materials. With asset decarbonization and electrification plans shaping up across industries, we will increasingly need to focus on our supply chains.
Demand for these minerals will explode, putting enormous pressure on the mining and extractive sectors in developing countries. So, mining companies, commodity traders, and end users like steel companies and their customers will need to ensure that it will be a just transition. Our stakeholders, and increasingly also regulators, expect nothing less from us.
I would also like to highlight an initiative that originates from this International Responsible Business Conduct (IRBC) agreement. Together with a union and another company, we will soon kick off a project in Peru and Bolivia to improve operational health and safety in mining.
Where does diversity sit in your sustainability initiatives?
In 2021, Tata Steel Netherlands' HR organization started a new program to increase diversity and make the working environment more inclusive. They organize events for all of us to think more inclusively, training is given about unconscious biases, and we have several networks like the [Fe]male Network and our Rainbow community. Since 2022, we have been a member of Workplace Pride, an international foundation for LGBTIQ+ inclusion at work.
How is your company's sustainability team deployed?
My team works on Tata Steel Netherlands' general sustainability strategy, policy development and sustainability reporting. We make policy recommendations and advise functions and business units on how they can turn their ambitions into action and meet their targets. It is a small team, but that works because there is a lot of positive energy and willingness across business units and functions to make sustainability business as usual.
What is your hiring strategy currently?
I intend to keep my team as small as possible because sustainability should become another dimension of whatever we do, whether in Production, Finance, Human Resources, Procurement, Logistics, etc. If we can make this happen from the bottom up, those who execute will also take ownership. However, they need to be empowered by clear communication and messages from the top leadership that sustainability is a key priority.
What KPIs have you set for yourself as the sustainability manager?
I measure my impact indirectly because it is about supporting other functions and departments to improve their sustainability related KPIs.

We are now working on Responsible Steel certification for the site in IJmuiden. Responsible Steel is a multi-stakeholder standard-setting initiative covering 13 principles from governance, responsible sourcing, labour rights, human rights, and greenhouse gas management to water stewardship and biodiversity. It is a comprehensive and challenging certification with over 400 criteria that companies are assessed against.
How do you define ESG and sustainability?
ESG is more about frameworks, governance, investors, and reporting. Sustainability is traditionally more about environmental and social sustainability. But if you believe that sustainability should become business as usual, then the distinction, in my view, also becomes less relevant. Sustainability officers look at business through green glasses, whether it is about governance and compliance frameworks, reporting, or projects with a more social or environmental dimension.
What are the top three skillsets you would look for in a sustainability role?
I look less for sustainability experts and more for people with strong collaboration and communication skills, good analytical and project management skills. They need to be comfortable dealing with ambiguity and complexity. Ideally, they have earned their spurs in business and have a good general grasp of sustainability challenges and trends.
By hiring individuals with these skills and experience, you can build a diverse team capable of tackling any sustainability challenge and driving positive change within any organization.
What does that tell us about sustainability as a business practice?
It is maturing and finding its way into processes and management systems. The challenge we face now is speed and the need to reach a pace we have not seen before. Businesses are familiar with deploying and scaling up new strategies. I am optimistic they will rise to the global challenge.
How can businesses make up for the lack of practical training in sustainability?
For some subjects, you need (external) expertise. But depending on the topic, you can also decide to create in-house training, or accept that it will take time to develop the skills and experience internally. We are setting up Sustainability Communities of Practice where colleagues gather and share insights and best practices.
The good thing about sustainability is that it is generally not that sensitive to antitrust regulation. We are members of various industry platforms where we share knowledge with and learn from other companies.
We are also engaging with NGOs more actively. They give us different perspectives and often have a lot of subject matter expertise and act as our local ears and eyes on the ground. I strongly believe in this multi-stakeholder approach, which has proven highly valuable for our supply chain due diligence.
Only together can we truly make a difference. – FS