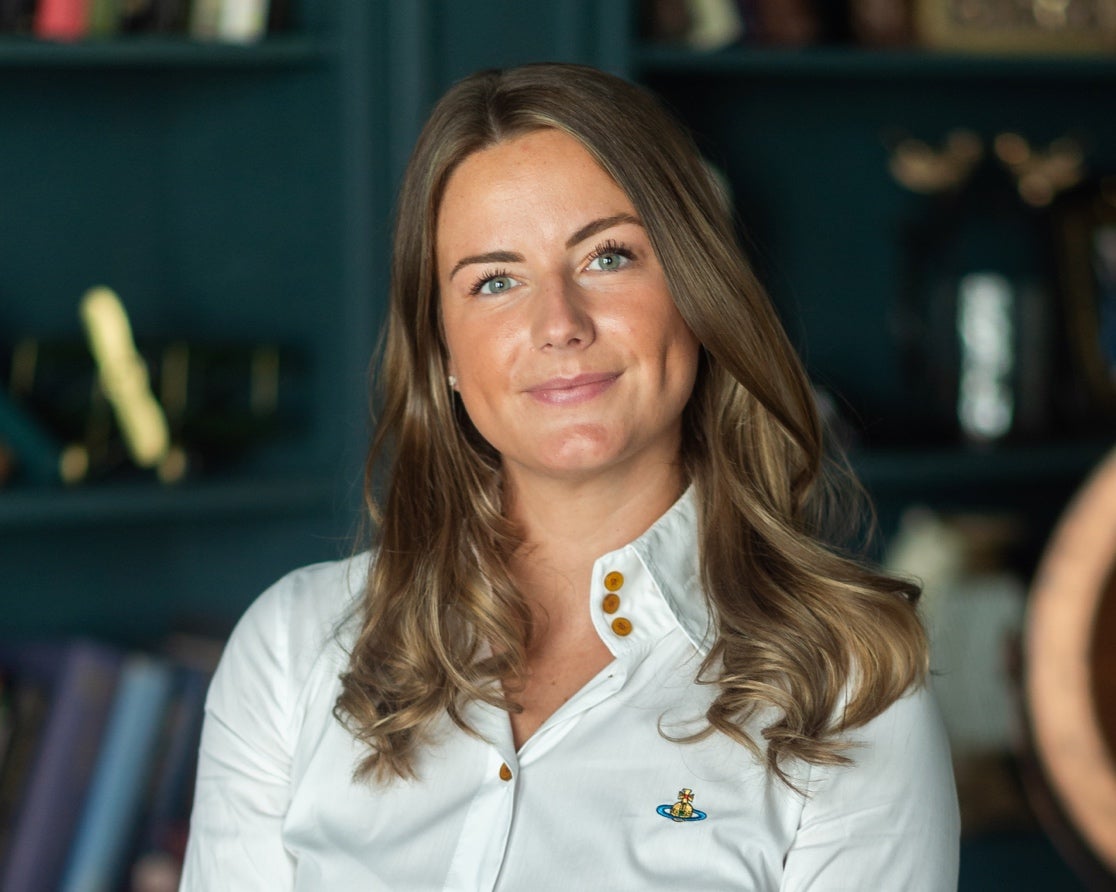 In December 2021, HC Group launched its Middle East entity, HC Group Middle East Ltd, operating within Abu Dhabi Global Markets, the international financial centre of the UAE's capital. HC Insider speaks to Victoria Todd, Director and Head of MENA at HC Group to discover more about the entity's presence in the UAE and the talent prospects in a region that is known for oil and gas production but is increasingly being seen as an emerging hub for energy & commodities trading.
HC Insider: What has been your role in building HC Group's Middle East office?
Victoria Todd: After joining HC Group in London in 2019, I very quickly started to focus on the Middle East as we had the opportunity to partner with organisations that were developing and growing their trading capabilities. I soon became very invested in the region, particularly as Abu Dhabi and Dubai were focused on sitting among the top global commodity trading hubs. In 2021, we established a physical presence in Abu Dhabi and my role has since expanded to cover many areas. I have managed and supported our existing clients in the region, explored business development opportunities, expanded our market coverage across a range of commodity product markets, hired and trained a local team, opened an office in ADGM and continued to build our brand and reputation both locally and across the wider region.
HC Insider: What do you enjoy the most in your role?
VT: To have the opportunity to open a new office and represent HC Group across the Middle East is something that I am very proud of. To now have a team, an office, and to be living in a region with so much potential has made the journey here a successful one. The most enjoyable parts of my job are the partnerships that we are building across the region, the recruitment projects that we are working on, seeing the portfolio grow, and now having a team to share our successes with.
HC Insider: Tell us about your team in Abu Dhabi.
VT: I have expanded our team by hiring Erika Fajardo and Cindy Tabuno this year. They both come from HR and recruitment backgrounds and have lived in the region for some time, so they have immediately made an impact. Leading the team and seeing the results of their work is very rewarding and I'm excited to see them and the team continue to grow. We also have Faisal Hamed joining us in Abu Dhabi in January 2023 – Faisal currently sits in our London office,supporting us remotely.
HC Insider: Which areas have you been busiest in this year?
VT: This year has been the first year with an established team and a new office space in Abu Dhabi, so we have a lot of successes to celebrate as the year ends. It feels like we are gathering momentum and HC Middle East is becoming a strong brand for us. We have been busy across the commodity spectrum – from traditional liquids to LNG, carbon, hydrogen/ammonia, and increasingly dry bulk. We have also been expanding beyond trading into the midstream sector, and have started supporting clients that are developing new business models adapted for the challenges presented by the energy transition. We want to be opportunistic and adaptable, which I think is important when building a business.
HC Insider: What are the key drivers for searches in the commodities sector in the UAE, and the Middle East in general?
VT: We are seeing increasing interest from talent keen to relocate to this region. It is no secret that Dubai and Abu Dhabi are positioning themselves to rival Singapore, London, and Geneva. From a time-zone perspective, the region is well placed to trade with both the East and the West. Our clients are looking for people that are willing to commit to relocation for the mid to long term and the level of experience tends to be more on the mid-to-senior side. We are also aware of and support the region's agenda to increase national labour participation within the economy. From a candidate perspective, it is also important to have a full overview of the cost of living in this region and that compensation packages reflect that cost. Additional benefits such as schooling are also important. We find that being based in the region and having on the ground expertise, gives people the reassurance and comfort needed when making such an important decision to relocate.
HC Insider: How is the UAE positioning itself in the clean energy space?
VT: As we know, the Middle East has derived its wealth from oil and gas for decades. However, in recent years, we have seen an increase in investment toward the energy transition and renewable energy. The gap is being bridged mainly through carbon capture and storage. For example, projects in Abu Dhabi capture 5mtpa of CO2 emissions per annum. In October, Saudi Aramco announced the creation of a $1.5 billion Sustainability Fund to invest in technology that can support a stable and inclusive energy transition. The abundance of natural gas reserves makes the Middle East a natural player to spearhead hydrogen projects and become a major exporter, taking advantage of future importers such as Germany and Japan. We have seen various partnerships already between the UAE and Germany, mainly for blue hydrogen. The development of ammonia plants across the region is also increasing green ammonia in Oman. The national producers are putting investment into wind, nuclear, hydro, and solar power as substitute energy resources. ADGM also announced this year its partnership with AirCarbon Exchange (ACX) to create the world's first fully regulated carbon trading exchange and carbon clearing house. Showing its dedication to the energy transition, Dubai announced it will host the 28th session of the Conference of Parties (COP 28) at Dubai Expo City.
HC Insider: How is the growing momentum for clean energy and the growth of carbon affecting talent demand in the UAE?
VT: Talent demand in the clean energy space is competitive and there is a skills shortage. We are continuing to see demand for carbon trading talent as the producers seek to reduce their carbon footprint – it is very much a candidate driven market which has led to competitive compensation packages being offered. Players in the region are competing with a whole range of market participants looking for similar talent. As a result, we have seen companies become more creative in their hiring, for example, crude traders making the transition into carbon trading. For newer areas, such as hydrogen and ammonia, technical skills are needed as there are a lot of projects in the development stage, and commercial skills are needed to lock in future contracts. Again, we have seen people moving from other commodities such as LNG into the space.
HC Insider: How are you finding supporting other Middle East participants?
VT: We enjoy the breadth and diverse nature of our client base across the Middle East – our intention is to not only focus on the UAE but continue to build relationships in Qatar and new territories such as Saudi Arabia, Kuwait, Bahrain and Oman.
HC Insider: What makes the UAE an attractive destination for talent?
VT: Expatriates are favouring the UAE over Singapore as Singapore has taken on tighter measures to hire expats versus foreign workers. Dubai has become an ideal location as you only need to visit the country once every 180 days to keep residency and it is a tax-free location. Dubai was also voted in 2021 as the second safest place in the world to live (behind Norway). The introduction of the '10-year Golden Visa' has also turned the UAE/Dubai into a long-term place to live rather than a transient location. Legal changes have also made the region more accessible to people to consider living there without having to get married. A 4.5 working day has been introduced and the working week was changed to Monday-Friday to reflect how other countries operate.
HC Insider: What are your expectations for the Middle East office in the next few years?
VT: The plan is to continue to develop our offering across oil, gas, LNG, dry bulk, and agriculture, and focus on new energies such as hydrogen, carbon, and ammonia as we see a growing demand for talent in these areas. Fintech and digital assets are also areas of interest to us. The team will grow, and we envision opening an office in Dubai in 2023. Saudi Arabia is interesting, and we see a lot of potential with the development of Neom, for example. We are now well established in the region and the team is gaining momentum – we are looking forward to capitalising on the fantastic opportunities that the region presents.