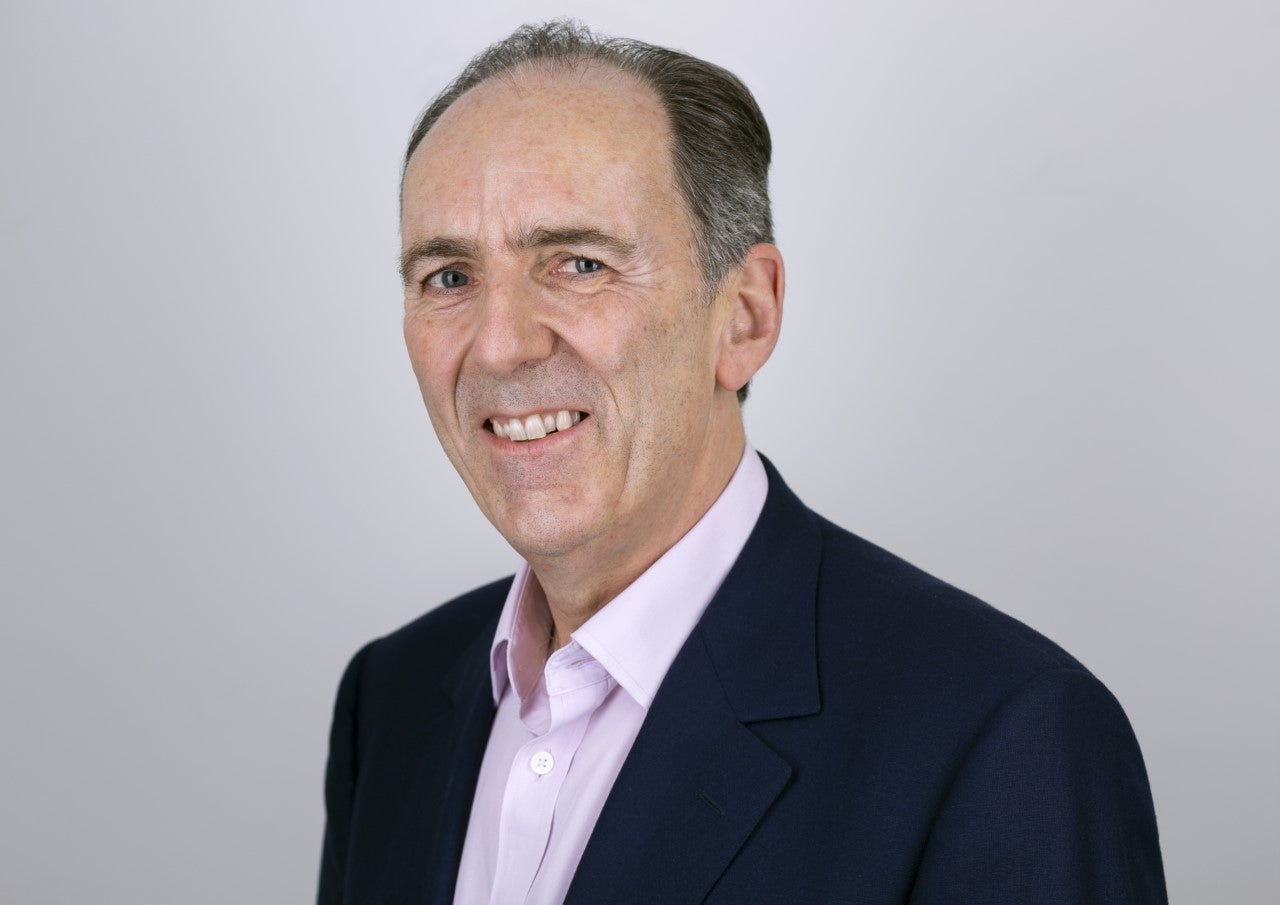 Aviation accounts for approximately two to three per cent of global CO2 emissions, and as air travel is expected to double in the next 15 years, these numbers will grow rapidly. Sustainable aviation fuel (SAF) has been acknowledged as the essential component in making net zero possible for the aviation industry.
In this third instalment of our series on transition fuels, HC Insider speaks to Jonathan Wood, VP Europe-MEA, Renewable Aviation, about Neste's vision for SAF and the talent required to achieve it.
HC Insider: How advanced are plans from the aviation industry to reduce its carbon emissions?
Jonathan Wood: The industry has recognised that it needs to do more and in October 2022, the world's airlines committed to achieving net zero carbon emissions by 2050. The near-term goals are even more important. It's good to have a long-term aspiration, but we need to set targets for the next 10 years. These are becoming well established in Europe. (In July 2022, the European Commission published proposals which include a mandate requiring aviation fuel suppliers to ensure that all aviation fuel supplied to aircraft operators at European Union airports contain a minimum volume of SAF – this starts at 2% but will grow rapidly to 20% and beyond. Likewise in the UK and US they have both set a 10% target for 2030.) We have the technology to scale up the production and sourcing of renewable feedstocks, but it will require a lot of investment to transform the aviation fuel industry from being a fossil jet fuel business to becoming a sustainable aviation fuel business, with reduced net carbon emissions.
HC Insider: What are the incentives for the use of SAF from companies like Neste?
JW: There are incentives currently in place in some countries, notably in the US, UK, and the Netherlands, for using sustainable aviation fuel. We are also seeing subsidies and incentives for new projects to bring production plants on stream, and fuel suppliers are being mandated to blend an increasing proportion of SAF into aviation fuel. This is a tried and tested method to increase use of renewables – for example in the road transport sector 10% of all fuel used is renewable. Unfortunately, SAF costs more than fossil jet fuel and therefore, the emission reduction that we want to achieve will need a combination of government incentives that help to promote demand for SAF and also a voluntary additional demand to drive the business forward.
HC Insider: How are current market, economic and political/geopolitical trends supporting the case for these plans?
JW: I think we can say that the current energy crisis, while it may be causing an increase in the use of fossil fuels due to the reduced availability of Russian fuel in the short term, we will see over the mid to long-term a push forward for the use of renewables, including SAF. The United Nations Climate Change Conference COP27 (6-20 November 2022) has highlighted once again the urgency to transition to renewable energy.
HC Insider: What is Neste's vision on SAF and what is it doing to achieve it?
JW: Neste has gone through a transformation from a regional oil refiner and marketer to becoming the global leader in renewable and circular solutions. The company was founded in 1948 with the purpose to secure Finland's oil supply. Twenty years ago, Neste identified that it needed to find renewable circular solutions and secure different sources of power and fuel. The company developed its own technological knowledge to deal with difficult waste materials and convert them into useful products, like fuel. Neste established a renewable road fuels business many years ago and in 2020 set up a new business unit for the marketing and supply of SAF. We're in a growth phase at the moment. Today, Neste produces 100,000 tons of SAF, and production capacity will increase 15x to 1.5 million tons (around 1.875 billion litres) annually by the end of 2023. That represents roughly 3% of European aviation fuel demand, so it is well over whatever the mandates, mentioned earlier, will require. Our vision is to decarbonise the aviation sector, and this needs investment from Neste and others to bring SAF into the market. The oil majors have recognised this but are definitely behind Neste.
HC Insider: What are the risks and opportunities?
JW: There is the obvious environmental risk to society. If we don't do this, then we will need to call into question whether we can as a society afford to fly. Though some changes have been made to improve the efficiency of aircraft through the use of new aircraft technologies, SAF is going to be key to delivering half, possibly even three quarters of the emission reduction that the sector needs to achieve. There is also a commercial risk. Huge investments will be required to build production facilities and to source renewable feedstocks. Then there is the technical risk. We're developing new technology pathways and they have not been proven yet. But at the end of the day, there is a huge opportunity for the industry to transform.
HC Insider: What drove you to make the move to Neste?
JW: It was a combination of being excited by the opportunity to build a new business at Neste and knowing that I had the skills and experience they were looking for. It's not often that you get the chance to build a new business with fantastic growth opportunities and at the same time, help transform the industry to secure its future. Previously I worked at BP. I joined straight out of university, and I was always in customer facing, global, commercial roles. I had plenty of opportunities there to build new businesses and experience life working in a big corporate but also investing in and working with smaller start-ups.
HC Insider: What talent is needed to drive the growth of SAF?
JW: We need people that are comfortable working internationally as the aviation sector is very much an international business. You need to be comfortable and flexible when working with people from different cultures and people with different drivers. Being a good listener is therefore an important skill. Being knowledgeable about the aviation industry and renewables is important, but when it comes to younger recruits especially, attitude, ability to learn, and adaptability are just as important. There needs to be a willingness and keenness to learn. We are hiring at the moment, and we will continue to hire as we grow the business over the next years. There are huge opportunities in Europe, Asia and North America. Joining a company like Neste is a great opportunity because we have the renewable road fuel, renewable aviation and renewable chemicals businesses. There are fantastic learning opportunities for people that are interested in a career in a commercial business in the renewable space.
HC Insider: What do you enjoy most about working at Neste?
JW: If you want a career in renewables and you want to make a positive contribution to society, then it doesn't get more exciting than working for Neste in the aviation business. There are huge growth prospects. I am in the later stage of my career and there is still so much potential for me to grow in this international company. The aviation sector is also, quite frankly, a lot of fun. You meet new people every week. For example, last weekend I was at Paris Charles de Gaulle Airport, where I met the captain that flew EgyptAir's first sustainable flight carrying COP27 attendees. Neste's values are also excellent, and I truly believe in them. I wouldn't be here otherwise. Neste is leading the way towards a sustainable future and it's really about wanting to do the right thing. I have noticed that over the past couple of years, Neste has become better known and we get calls every week from people wanting to join us. We are a global leader, and we want to make sure that we attract the best talent – HC Group is a great channel to help us achieve that.