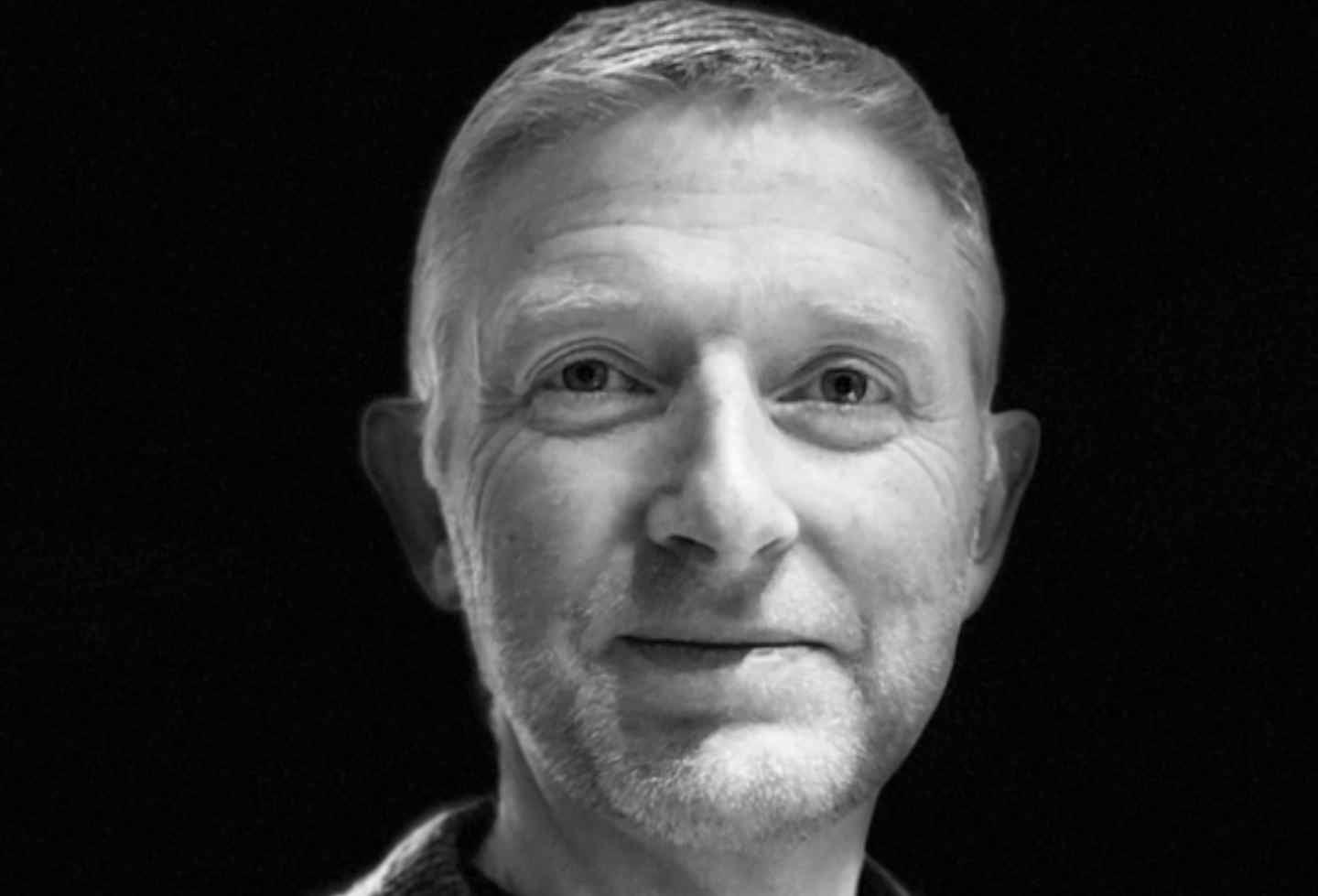 In January 2023, Simon Collins was appointed as Director and Chairperson at HC Group. Simon is also a director at TradeCloud, Voltvision, EdgePetrol and Tantalex. He brings extensive expertise in the commodity business, having started his career in physical metals markets 25 years ago. He held various senior management positions at both Gerald Metals and Trafigura. In this interview, Simon explains why he joined HC Group at a time of significant change – and opportunity – in the energy and commodities markets.
Your experience in the metals and broader commodity sector is impressive and spans many years. Why are you getting involved in the talent and recruitment segment now?
I have known HC Group since its inception 20 years ago. I was one of the company's clients for a long time. More recently, I have become an avid listener of the HC Insider Podcast because I'm passionate about the evolution of the commodity business. The podcast is very educational. As the commodity industry is becoming increasingly connected, and the velocity of information is accelerating, the requirements for talent are also changing. The commodity business is extremely important to global development, and we need the right people to support it.
Climate change and the energy transition are big drivers of change. How are they reshaping talent demand in commodities markets?
In the metals sector, materials that were previously not so important are becoming key, like lithium, cobalt, tantalum. This includes intermediary or chemical products, more than just pure commodities. In the energy sector, new sources of energy and electricity are becoming essential with wind, solar, battery storage, hydrogen and ammonia. In agriculture, we also see some significant technological changes such as aerial drone surveillance, Internet of Things (IoT) devices, vertical farming, hydroponics and genetically modified products. We are looking for people with expertise in these areas.
How has HC Group supported you in navigating these changes?
I have given HC Group many difficult assignments over the years, and they have always come through at the end of the day. HC Group is involved in finding the available talent for the industry but also in addressing its geographical diversity. The company has expanded its geographical footprint over the past years, in keeping with global development and population growth. This is where HC Group has its edge, in understanding the global needs of its customers.
HC Group is a first-class brand in the commodities recruitment business. Everyone is looking for value-added. Recruitment companies are the same. We know how easy it is to connect with people these days, but finding the right individuals for the right companies is far more challenging.

HC Group understands the company culture of its clients, their aspirations and future vision, and therefore their talent needs. On the recruitment side, you need to source that talent and find the right companies for them. As a group we don't want to just fill positions, we want to build careers for the long term.
How do you see your contribution as Chairperson of HC Group and what's in it for you?
HC Group is a medium-sized recruitment company which has great potential to grow within its industry while adding value to its customers.
The company is also going through a management transition. My role is to create balance and guidance to the board which is based on significant experience in the commodities industry. Having been on the client side of the business for a long time, I can give the perspective of the customer in terms of what they need, what new initiatives would be successful and how to bridge the talent gaps created by ever-changing market circumstances.
I have always been at the sharp end of the business, which is in trading. That's an unforgiving and rigorous job if you want to be successful. I hope to share what I learnt from this experience with HC Group's Managing Partners Paul Chapman and Damian Stewart.
As mentioned, I am passionate about the commodities business. HC Group has this amazing network, so for me it is about being able to contribute to this community in its broadest sense.

My involvement in the commodities business in the recent past is mainly to do with technology and finding appropriate solutions to help businesses. So, there are some obvious synergies with what HC Group is doing.
What is de-commoditization? How is this affecting the sector's talent needs?
The de-commoditization of the business is one of the most disruptive trends in the sector. Consumers are becoming increasingly demanding with respect to the origin of goods and the circumstances in which they are produced. We are looking more and more at the provenance and ESG-attributes of every product, be it for metals, energy or agri commodities. It is no longer only about quality and quantity but much more than that.
Future talent needs to be in tune with this trend. They need to understand that ultimately the consumer is going to be dictating what is happening. This is how they can best serve the community.
Tracking and measuring these attributes takes different talent skills, from pure traders or marketing executives who are selling that product. They need to be able to give information which is required to the customer on a consistent basis, because the demands are getting tougher.
Is this consumer-driven transformation applying evenly across regions?
If it doesn't apply today, it will apply tomorrow because this is a global business. Metals are imported in China and other countries for manufacturing. Then they are re-exported. The traceability of those materials needs to comply with international standards and consumers' expectations. Governments are somewhat behind, but consumer trends change quickly.

The impact on communities cannot be ignored either. You must contribute to the community especially in the extractive industries. This needs to be properly thought through and no project will be successful without considering local community impact.
How should the next generation of talent prepare for that in terms of skills and training?
Training your staff in this business is very important. As I said, our profession can be unforgiving, and mistakes are expensive. We are moving into a data-driven economy. More trading companies are hiring people with those skills to capture and leverage data. This is not only for the purpose of the trading business, but also to keep abreast of macro and micro trends so they have a better understanding of the market and remain competitive.

Compliance is another key area as there are more risks. You need good compliance talent to create awareness of what is important. What is trending online today becomes reality tomorrow. Today, a marketing person needs to understand the current geopolitical situation, be an expert on sanctions, and consumer trends.
How easy is it to attract this talent?
There is a lack of talent in the commodities business. It is not a sector which is highly promoted even though it is extremely important. If you interviewed 100 graduates how many people would say they want to move into the commodities business?
We have realized how critical this sector is over the last 12 months. It has moved from the back pages to the front headlines, with high energy prices leading to high inflation and the looming threat of a global economic downturn.
For those who are coming into the industry, I would only tell them that it is a fascinating business offering a myriad of opportunities for candidates. It is one which is not going away. We are consuming more metals, energy and agri products. It can be perceived as the 'old economy' but it's going through an enormous transition from extraction and production to consumption.
What specific functions and roles are evolving the most and why?
Without a doubt, IT and technology have evolved considerably. Compliance, control and finance roles are becoming extremely critical too. The offshoring of IT operations and accounting teams is also becoming a trend. I am 100% convinced that technology will take over many of the mundane functions over time. But this creates new challenges for companies to manage their people around the world and ensure implementation runs smoothly.
What is your experience on the lack of diversity in your career?
The industry still has major issues with diversity including race, gender and age. It is improving but there is still a long way to go. Many mining companies and oil majors have set specific goals on gender equality. There are also groups like 'Women in Mining' that are set up specifically to promote the role of women within the industry.
I don't really think that's enough – we also must cover race and age diversity. Overall, I am a strong believer that roles should be assigned based on skills and merit. This means the industry workforce should be promoted from the ground up. We need a more diverse section of society to understand the importance of commodities and the role they serve in society. Recent events have only showed us how reliant we are on the basics – energy, food and metals.
Companies need to be open to hiring at all ends of the spectrum - managers, traders, graduates, school interns. Diversity is a positive driver. We don't want everyone to think the same way. To grow a company, you need different ideas and opinions and be sensitive to what is happening around you. 'Reading the tea leaves' is so important in commodities as events in one small corner of the world impact the global market.
For any query related to HC Group's global commodity talent activities and services, please click here to contact us via one of our offices around the globe.