Jonathan Perkins became the CEO of Mabanaft in 2020, when the company spun off as a fully independent subsidiary of German conglomerate Marquard & Bahls, and just as Covid-19 plunged the world into crisis. In this conversation with Anoush Kefayati, Managing Director for HC Group's EMEA commercial operations, Perkins explains how Mabanaft, a company rooted in commodities history – intends to leverage its unique position to navigate the transition to sustainable energy, and create new opportunities for its customers and its talent community.
Tucked into the bustling port of Hamburg lies the headquarters of Mabanaft, an integrated energy and fuels supplier. For over 75 years, Mabanaft has provided the backbone of Germany's energy supply. According to Jonathan Perkins, the core purpose has remained unchanged since 1947. "Back then, we had the mission and purpose to be a German supplier of energy that wasn't abundant where it needed to be used. Now we have extended our market globally" he explains.
Today, while renewable sources like solar and wind abound, energy storage and infrastructure become even more important. Because they are still lacking in the places where they are mostly needed. Mabanaft sees this as an opportunity to underpin energy security once again – only this time with sustainability front and centre.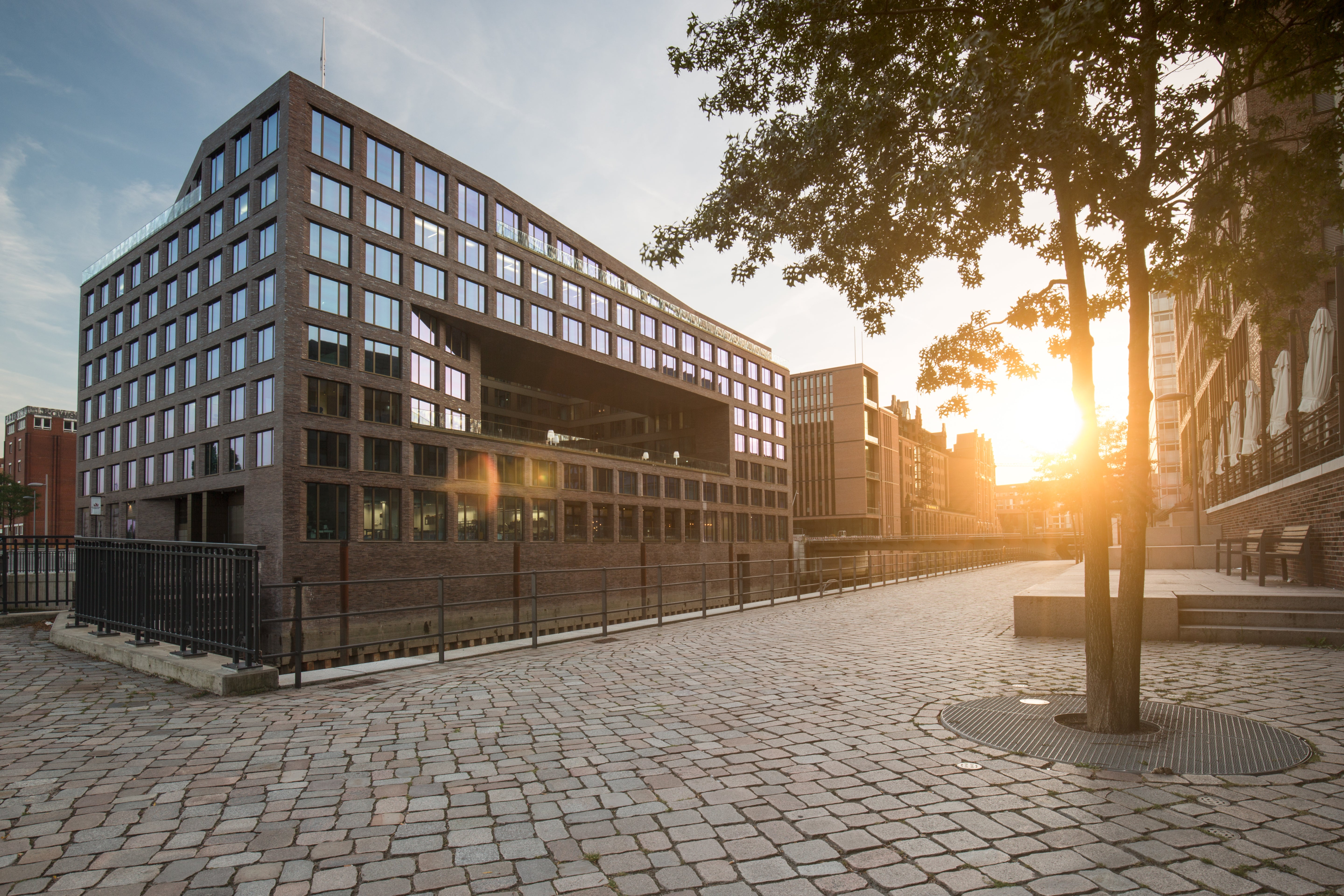 From Conglomerate to Focused Independent
Mabanaft provides energy supply, marketing, and logistics services to a broad customer base, from industries, bunkering and aviation segments to retail stations and home heating fuels. It trades and markets refined products like heating oil, diesel fuel, lubricants, bitumen, additives, and liquid gases. With its several business fields, Mabanaft has offices in the United States, Europe and Singapore. At the end of 2022, it had around 1,500 employees worldwide and its sales volume was around 16 mn tons
Perkins wants to bring back this entrepreneurial mindset, having created a stable base for the business, following the spin-off in 2020. His profile as a financial and middle-office professional was unusual from that of typical CEOs who often come with trading or commercial front-office experience. Perkins' background in finance proved invaluable during the company's transformation. "A lot of it was down to discipline, control and financing – those were CFO skills," he recalls.
Perkins started his career in the early 2000s working for Deloitte's auditing services before joining investment bank Morgan Stanley where he says he was "extremely well trained", including in his final years on commodity-related projects. From London, he then supported Russia's Gazprom in their plans to expand their trading business, an almost eight-year stint which gave him solid credentials to become the boss of Mabanaft. Perkins says he was able to get people on board with a new corporate direction and growth strategy as well as the deep changes required in terms of culture and mobilising talent.
With this operational independence in place, Perkins and his team have turned their sights to two strategic objectives – all aiming at putting customers at the centre: investing in capabilities, whether assets or people, and leveraging the company's core capabilities to expand into sustainable energy and develop its customer base.
Evolving Alongside the Customer
While still underpinned by bulk fuel supply, largely in Germany and the UK, Mabanaft is placing strategic bets on low-carbon solutions compatible with its current customers, especially in "hard to electrify" realms like commercial road transport, aviation, shipping, agriculture, construction and small industries.
One of the biggest bets is on ammonia, in which Mabanaft has been a first mover. "I don't know of any other energy companies that invested in an ammonia facility in 2019 – no one, I think," notes Perkins. Other investments have targeted emerging fuels like hydrogen, hydrogenated vegetable oil (HVO), synthetic e-fuels, or even methanol.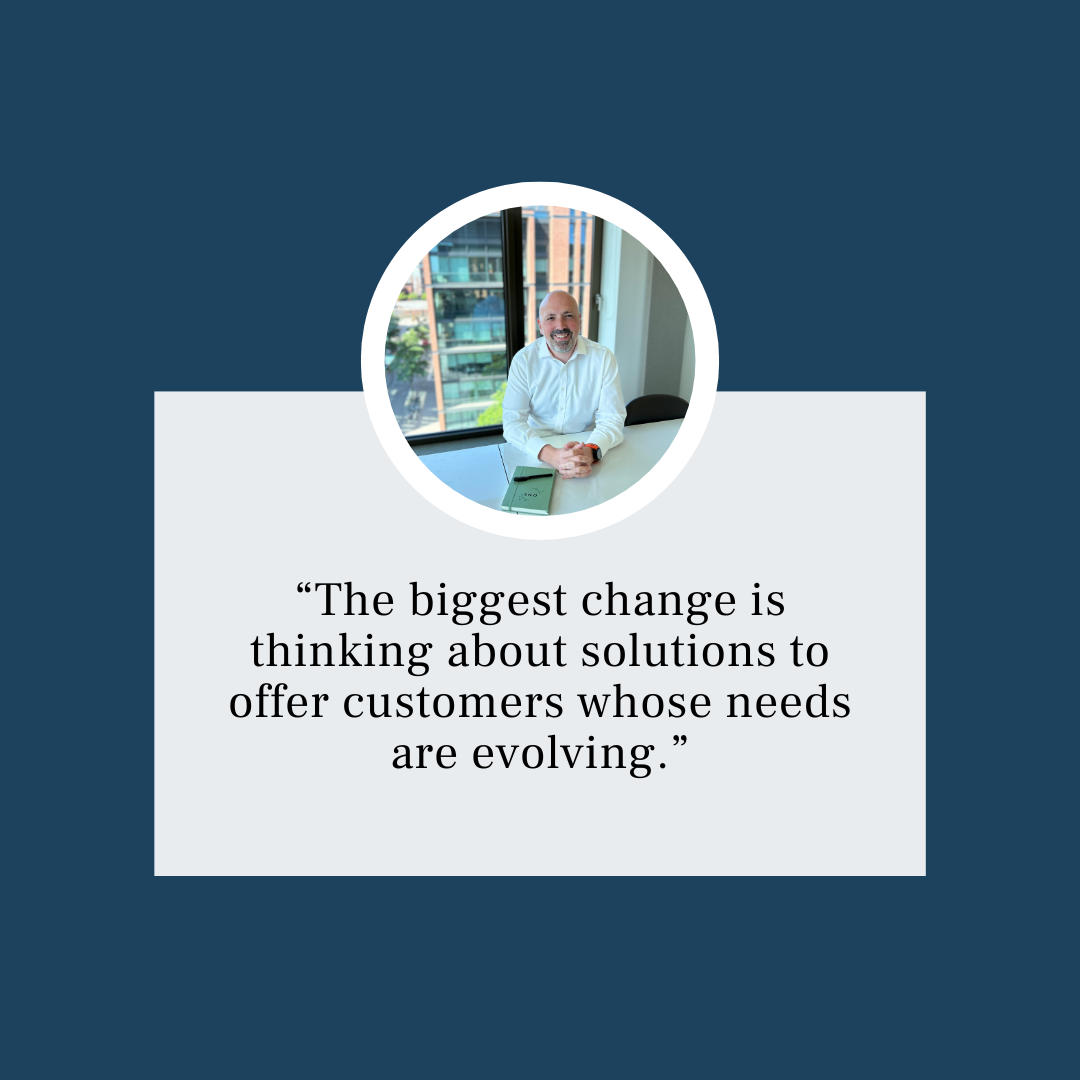 "All of our investments are really derivative of hydrogen," he says. "The customers might want to buy diesel for the next 10 years. That's ok. What we're trying to do at the same time is offer alternatives to our customers, use our existing capabilities and our existing infrastructure, remain technology open and offer a wider range of products that are going to be near-term viable."
Perkins stresses that "the biggest change is thinking about solutions to offer customers whose needs are evolving." He goes on, "We are not going to tell our customers what to buy. We're going to try and help them with their own sustainability targets and make sure we're there to help and provide multiple solutions, whatever they are."
This laser focus on customers is driving enormous internal change. Where once disparate units operated in silos along the supply chain, the company has reorganized itself into three customer-centric sales units: retail, energy distribution, and bulk supply. The back-end has likewise integrated into a fully optimized supply and trading operation.
Leveraging Infrastructure and Agility
In navigating energy transitions, Mabanaft retains key advantages rooted in its extensive infrastructure, especially in Germany. Its storage terminals and refueling stations provide both supply security and potential routes to market for new fuels. But it also means being able to use and repurpose these assets to support the growth of the business, Perkins says. "What might be a diesel tank today could be literally the space for an HVO tank tomorrow, or an ammonia tank further down the line. We've got an ammonia storage project where this is exactly what we are going to do," he says. "Being able to source products, store it, and provide that route to market to end customers... that's really our history. And our unique selling point," Perkins remarks.
The company's historical grounding and maturity is a massive advantage. But its relatively small size compared to many incumbents also enables agility and innovation.
Talent for the Energy Transition
When asked about attracting talent, Perkins sees entrepreneurial spirit and nimbleness as an edge and significant prospects for candidates. "We're in the industry already, supplying energy to customers, so we're in a great position to drive change from within," he observes. He notes that unlike a major, Mabanaft offers individuals the opportunity to leave a real stamp on the organization.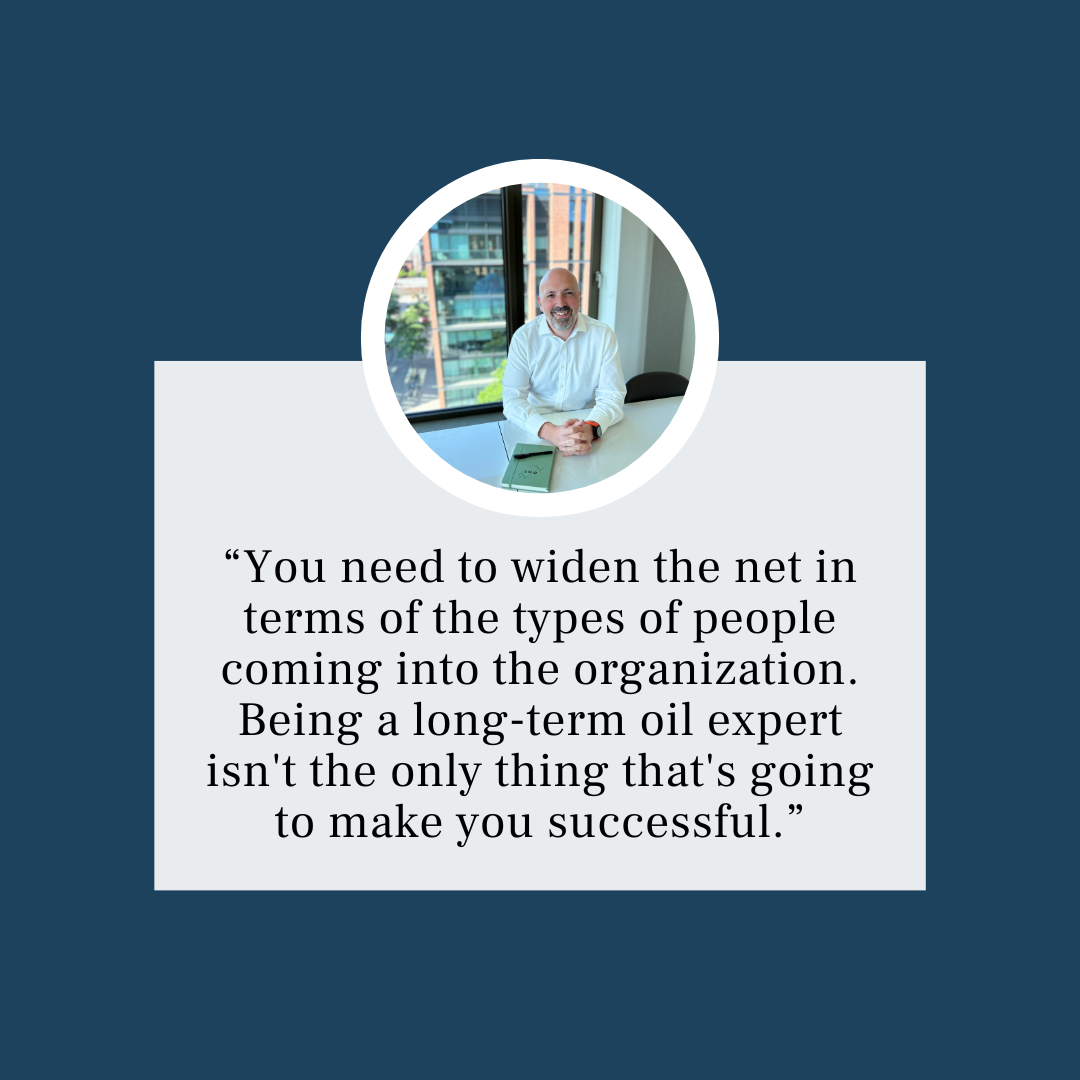 The company has expanded its team for new products, with a specific focus in sourcing and origination. "When I joined, we had four people engaged in new energies. We've got nearly 30 now. Our LPG Team has a rather long history, though in the past three years we have added a hydrogen team, a power and emissions team and an ammonia team. ."
Above all, Perkins sees diversity of thought, background and mindsets as key to securing the next generation of talent. "You need to widen the net in terms of the types of people coming into the organization. Being a long-term oil expert isn't the only thing that's going to make you successful.
Beyond products knowledge, the company is interested in people who have experienced the evolution of the industry and are able to apply different concepts and strategic thinking to scale up already existing products like ammonia.
Perkins cites positive experiences when recruiting gas and power space professionals who can lend a valuable perspective as Mabanaft maps out its hydrogen and ammonia value chains. "We operate in hard-to-electrify segments. We can start to use power capabilities by offering power and emissions trading as a product to our customers. If you look forward, low carbon ammonia will be required, and the common denominator is the need to have access to renewable power. The product you might end up with may not be power. But you need an understanding of power market exposure and hedging capabilities." After all, as Perkins puts it, "You need people who've got that understanding of what some of the inputs and underlying risks are going to be."
Perkins acknowledges the challenges in attracting younger talent, particularly given public perception of the industry. Alongside driving change, Perkins aims to provide near-term projects and exposure to sustain talent engagement. He also plans to utilize new performance systems to better identify high-potential employees and map out their development and succession plans across all its global locations and job groups.
Shaping a Customer-Focused Culture
While Mabanaft's ultimate goal is renewable hydrogen and its derivatives, Perkins sees a steppingstone approach in the years to come. "Do I think green hydrogen will be in the energy mix in significant quantities by the end of the decade? No," he admits. Nearer term, he anticipates ammonia – also as carrier liquid for hydrogen – low carbon liquids, biofuels and electrofuels to gain ground within 5-10 years.
This bridge is essential because both the public and government targets expect extremely swift decarbonization. "I think it is a completely reasonable position to expect our conventional business to remain solid for the next 10-15 years, maybe longer," Perkins says. But customers already need low-carbon solutions to hit emissions goals. "You can't just have things that deliver in 15 years' time," Perkins explains. "You've got to have near-term targets."
After three years of internal transformation, Perkins feels Mabanaft is structurally ready to execute on this vision. Now comes the most critical part – turning plans into reality.
Perkins is realistic about challenges ahead and believes the degree of change facing the industry requires a culture shift to become more competitive. "Getting people on board, getting us all pointing in the same direction, getting everyone aligned behind the same message...that's always the most challenging thing," he notes. "And I think that's probably true in any company."
But, by keeping the end customer at the centre, Perkins aims to fulfill Mabanaft's purpose of delivering energy solutions for a new era. Its diverse energy portfolio reflects the dualities of the current landscape – stability and innovation, present and future. It epitomizes the balancing act required to bring customers into a more sustainable future, one step at a time.
Contact us
To contact HC Group's Liquid Fuels and Chemicals practice, please reach out to: